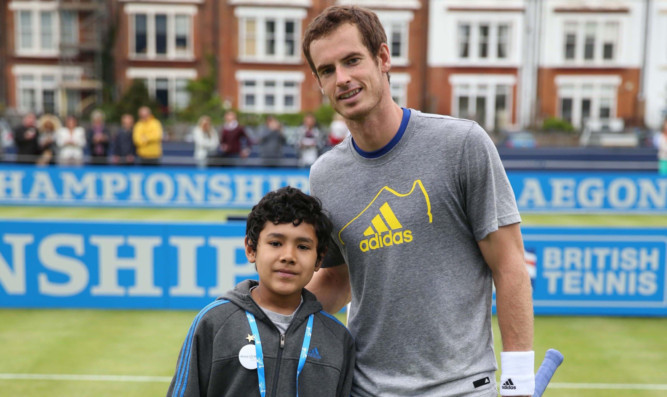 A young tennis fan has been granted his wish to meet Dunblane champion Andy Murray, thanks to a charity which helps children with life-threatening conditions.
Elijah Ortiz-Herrera, who was diagnosed with leukaemia in 2010, met the world No 2 at Queen's Club during the Aegon Championships, courtesy of the Make-A-Wish Foundation.
The 12-year-old, who dreams of one day becoming a professional tennis player, was able to watch Andy train. He also earned the envy of tennis fans everywhere when he had the chance to take to the court for a knockabout with his idol.
Andy said he was impressed by Elijah's tennis ability.
"It was a real pleasure to meet Elijah, who is a keen and talented young tennis player," he said.
"Despite going through a tough few years, it's clear he's remained very dedicated. We had a knock-up on the practice court and he certainly put me through my paces."
Elijah, from London, was diagnosed with acute lymphoblastic leukaemia (ALL) in February 2010.
"He has since endured a course of intensive chemotherapy, followed by maintenance chemotherapy, which he finished last month.
Elijah's mother, Catherine, said: "When we found out that Elijah had ALL I didn't want to believe it when you hear the word cancer you become very frightened.
"Although the treatment stopped him playing as much, tennis has really helped to take his mind off everything that he's had to go through."
Elijah's dad, Tito Ortiz-Ochoa, added: "I'm speechless for all the efforts that have been put into making my son's wish a reality.
"Elijah was amazed, nervous and thrilled so many emotions flared up in such a short time that Elijah was in mute mode for a second. But when Andy approached him with such kindness, it broke the ice and it all went marvellously."
Make-A-Wish needs to raise £7 million to achieve its goal of granting more than 1,100 wishes in 2013. To make a donation to the charity, visit www.make-a-wish.org.uk, or call 01276 40 50 60.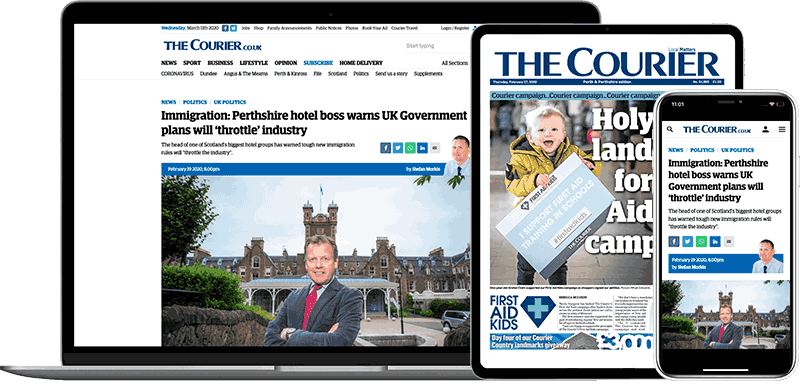 Help support quality local journalism … become a digital subscriber to The Courier
For as little as £5.99 a month you can access all of our content, including Premium articles.
Subscribe