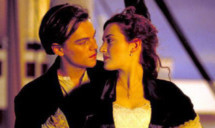 Thousands of Scots will be switching on their out-of-office messages and packing their bags. Today is predicted to be the busiest travel day of the year in the UK as hordes of us head off on our summer holidays. More than 300,000 people are expected to go through London's airports and Eurostar destinations.
Heathrow predicts that 120,000 passengers will fly out of its terminals today, with 358,000 expected to depart this weekend.
Gatwick expects it to be its busiest day, with more than 72,000 passengers set to fly out. Stansted and Luton estimate 125,000 and 70,000 people respectively will use its terminals over the weekend.
Closer to home, Edinburgh Airport has also been enjoying a boom. It has just had its busiest May and June of all time. Last month alone saw more than 950,000 people take flights from the airport.
A spokesman said that this weekend alone is likely to see more than 100,000 passengers processed by the airport more than 26,000 a day. He added that July's figures are still being collated but it could be one of the busiest months in the airport's history.
This could mean terrifying queues for holidaymakers but the airport's chief executive said management have planned for a busy month and intend to make checking in and taking off as hassle-free as possible.
Gordon Dewar said: "July is a peak month for Edinburgh Airport and this year we're busier than ever. The team at the airport has planned well and we are working extremely hard in making sure we can cope with the increased passenger numbers and that every passenger has an excellent experience with us."
Mark Tanzer, chief executive of travel organisation ABTA, said: "This weekend sees the start of the main summer holiday getaway and it's one of the busiest of the year. Millions of holidaymakers will be heading off overseas with the Mediterranean countries attracting the lion's share of visitors."
You've booked your tickets, cancelled the milk and stuffed everything you own into a suitcase. But are you as prepared as you could be? What happens if, God forbid, anything goes wrong when you're away?
Money Saving Expert founder Martin Lewis has a second wallet that he picks up when he travels abroad.
This contains a specialist overseas credit card that doesn't charge fees for taking out money abroad, along with an international driving licence and some leftover dollars and Euros from previous trips.
It also contains a European Health Insurance Card. These entitle EU citizens to emergency healthcare in other member countries.
They are carried by 190 million Europeans or 40% of the population. In the UK, 24 million people carry them and 5.35 million new cards were issued last year.
It is important to check yours isn't out of date. More than three million of these cards are due to expire this year, so check yours now and renew if it has expired.
Holidaymakers should be aware that all members of the family have to carry one and be able to present it in order for it to be valid. Leaving it in the hotel room or worse, at home is pointless.
A misconception is this card gives its bearers free health care anywhere in the EU. It doesn't necessarily do that. It entitles the bearer to the same health care as natives of that country get: so if they pay, so do you.
Cracks have recently emerged in the scheme's previously good record. The EU has taken Spain to court for allegedly failing hundreds of holiday makers who needed urgent medical care.
According to the EU, tourists have either been turned away from hospitals on the Spanish costas, been asked to pay cash or told to claim on their insurance.
One in four are also holidaying without travel insurance. This can have expensive consequences even when you visit countries where healthcare is free.
Expatriate Miriam Roberts, 78, recently visited Scotland from Texas to stay with her brother in Fife. Unfortunately, the morning she was due to go home she suffered a stroke and spent two months being cared for at Ninewells Hospital in Dundee.
Although her NHS treatment was free, it cost her £20,000 to return to America. This paid for two nurses a stipulation of her discharge and three first-class tickets, needed so that she could lie down. Her family had to arrange her journey home.
Travelling without insurance is an expensive gamble, especially given that price comparison websites have driven costs down. A year's travel insurance for a family starts at £30.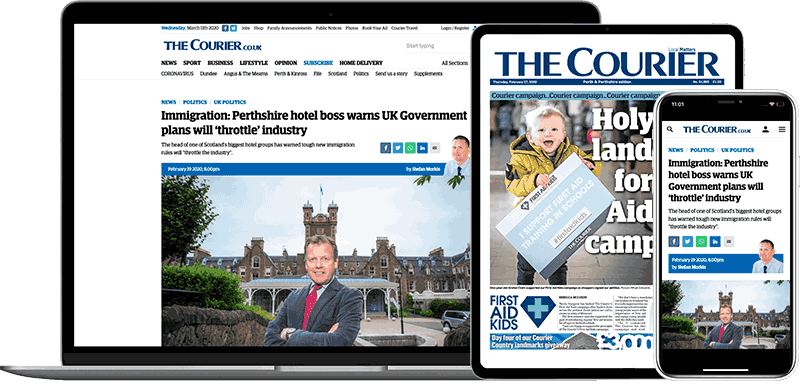 Help support quality local journalism … become a digital subscriber to The Courier
For as little as £5.99 a month you can access all of our content, including Premium articles.
Subscribe