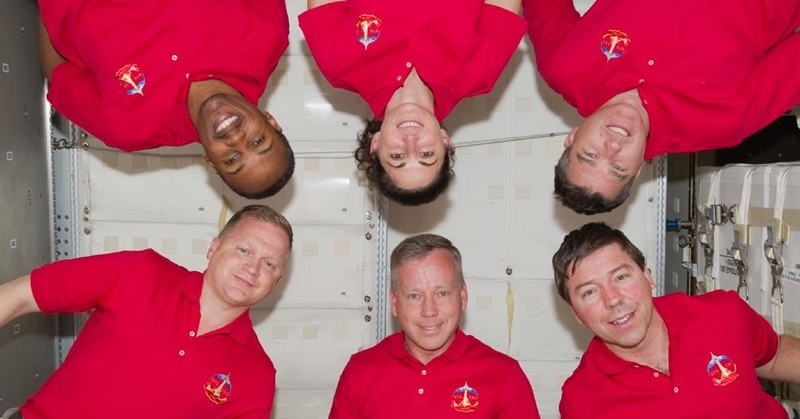 An astronaut who surprised an Angus countess with a call from space has promised to join her on a special mission as a highland games chieftain.
In February, American Air Force Colonel Alvin Drew thrilled Mary, Dowager Countess of Strathmore with a call from the international space station during the final flight of the Space Shuttle Discovery.
But he had to leave the message on the dowager countess' answering machine because no one was at home.
Col Drew is assured of a warm welcome after agreeing to join her as joint-chieftain of the Strathmore Highland Games in the grounds of Glamis Castle.
The pair met through the Tayside Space School, of which she is patron, and have a mutual friend in former NASA security advisor John Smith, from Kirriemuir, who was able to give the dowager countess the good news that Alvin was delighted to be asked to step into the role on June 12.
"He's a terrific guy and the countess asked me to request if he would join her as chieftain at the Strathmore games," said Mr Smith.
"I knew that if he was able to he would agree, and he is so delighted to have been asked.
"For him to be a military man and be asked to perform the chieftain's role is a great honour.
"He wanted to wear the kilt, but I think he'll be in his flying suit to reflect the role through which he has achieved so much.
"It is going to be as big a thing for Alvin to be chieftain alongside the dowager countess as it is for the Strathmore games to have him in that role and I am sure the crowd, especially the youngsters, will love it.
Games chairman Charlie Murray said the organisers are over the moon.
"It all came a bit out of the blue and it is certainly a bit unique," said Mr Murray.
He added, "For this gentleman to agree to give up his time on our behalf and perform the role is something we can't quite believe has happened."
Col Drew (49) spent over 25 days in orbit, and became the 200th man to walk in space during Discovery's final voyage.