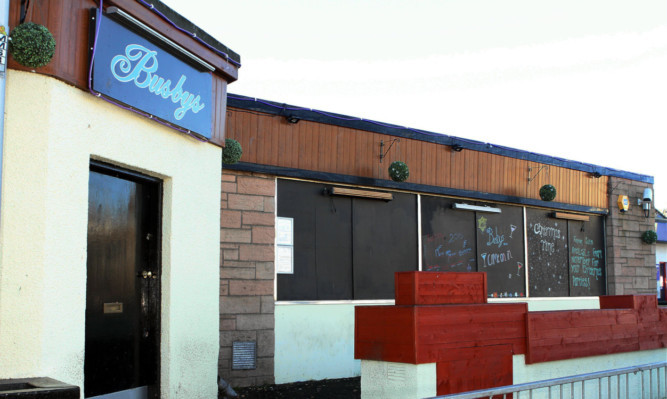 A Montrose nightclub is seeking permission to sell food after the club ends.
Busbys on George Street has applied to Angus licensing board to sell food on Thursday, Friday, Saturday and Sunday until 3am or 3.30am.
Applicant Paul Gersok wants to be able to play background music not exceeding 85dB during this period, or whatever level is permitted.
Busbys is also looking to open earlier on Sundays from noon instead of 12.30pm.
It also hopes to use the premises for conferences and meetings outwith core licensed hours and also add restaurant facilities.
The application will be considered by the board on Thursday.
The board will also consider an earlier Sunday licence for Wellbank Village Hall.
The Kellas Road hall is currently licensed from 12.30pm on Sundays and Wellbank and District Amenities Association is seeking this to be changed to 11am.
It is also requesting that the hall's licence include an outdoor drinking and picnic area, which would have a capacity of 50 people.