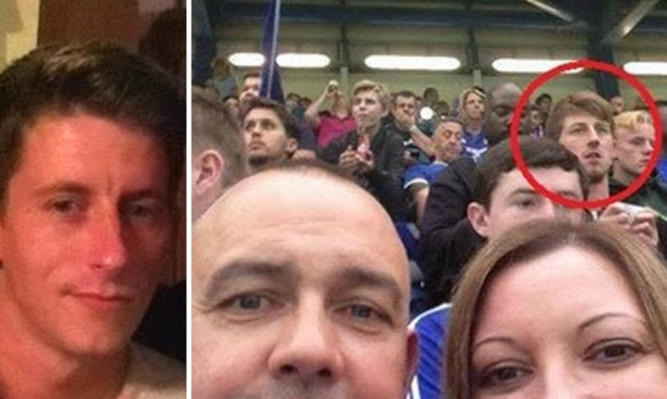 A football fan spotted in the background of a selfie at Stamford Bridge is not missing Arbroath man Jon Edwards, it has been confirmed.
Jon vanished in September last year after injuring his head in a fall while working in Lagos, Portugal.
But his mum Lesley and sister Kenna Balion hoped a chance selfie taken obliviously by Jon's former teachers had caught the chef in the background of a friendly game in London between Chelsea and Fiorentina on Wednesday.
However, after making a heartfelt plea to Chelsea fans, Jon's family have been told the man in question is not the 31-year-old.
In a post on her Facebook page, Jon's sister Kenna Balion said: "Unfortunately the man in the photo is not Jon, he has been in touch and has contacted the police to let them know. Thank you everyone for sharing. At least we can move on knowing it was not him."
Mum Lesley said: "It was upsetting. We were full of hope.
"I was thinking "if it is him and he doesn't want to be found I don't mind."
"At least I would know he was safe.
"It was kind of the man's sister to get in touch she even sent me a few pictures so I was sure it wasn't a crank.
"But it shows the power of Facebook and social media. We will keep searching until we find Jon."
Jon vanished on September 15, leaving his clothes, passport and phone behind in his apartment.
Jon posted a message on Facebook that he had knocked himself unconscious at a party in the early hours of September 12.
He was sent home from his work after vomiting later that day and suffered from headaches and dizziness in the following two days before he disappeared.