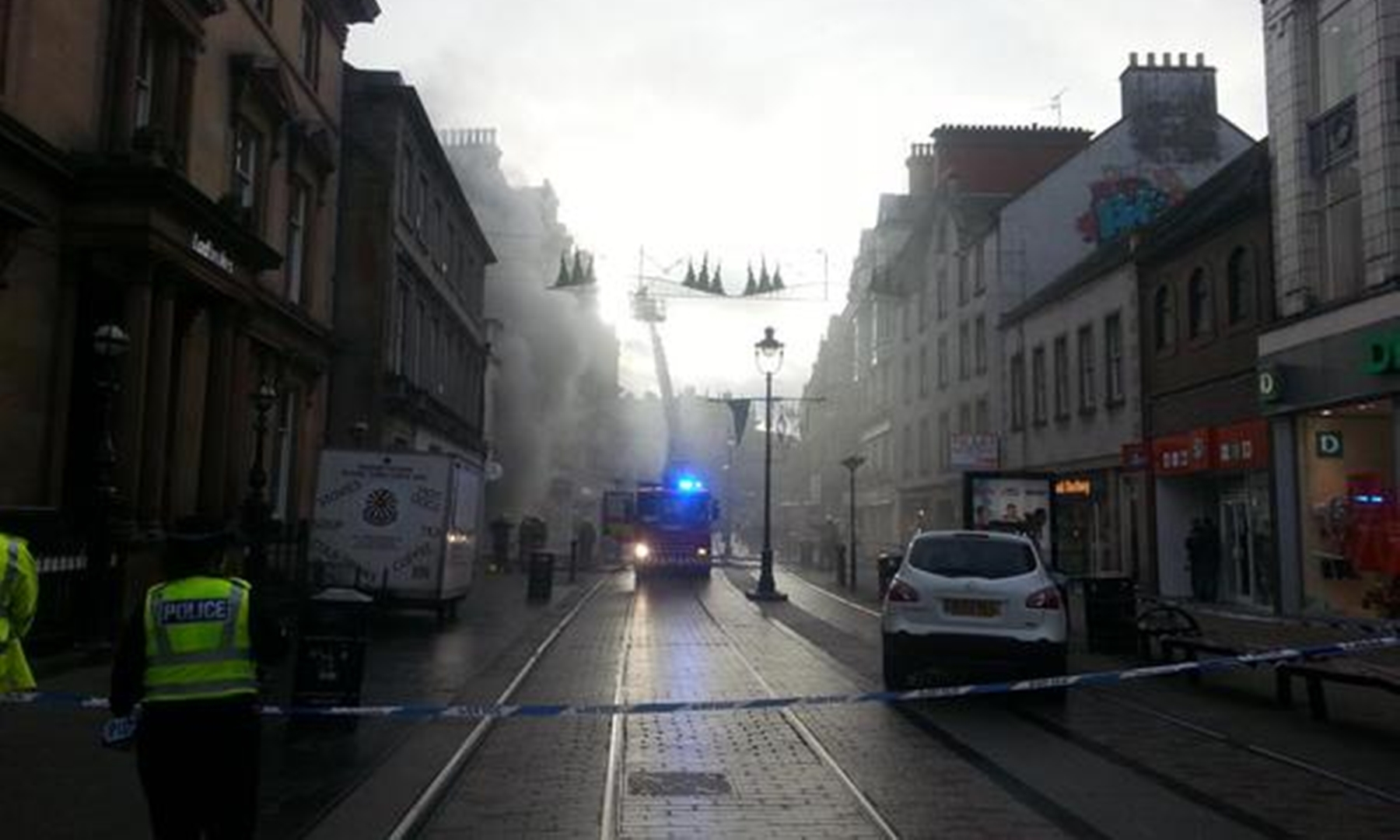 A fire broke out in a Christmas card shop on Dundee's bustling Murraygate at midday on Sunday.
Four fire engines tackled the blaze and police and ambulance workers were also in attendance.
No injuries were reported but the street was closed and smoke was still billowing from the roof two hours after the blaze broke out.
Murraygate and the adjacent Seagate were closed to traffic and pedestrians while emergency services dealt with the situation.
According to witnesses the fire broke out because of a malfunctioning electrical box, which they say 'exploded'.
https://youtube.com/watch?v=dy5Zo_k_4SA
Darren Selway, 11, and Nain Wright, 10 were inside the shop when the blaze broke out.
They said: "We heard a bang.
"There were only five or so people in the shop but smoke started coming in and we had to get out".
No one was hurt in the blaze but fire crews were called back to the shop at 12.20am on Monday morning after a secondary fire was reignited in the roof space of the building.
It was quickly put out and the investigation into the cause of the blaze resumed at 5am.
Police Scotland said shops in the area should be open as usual.