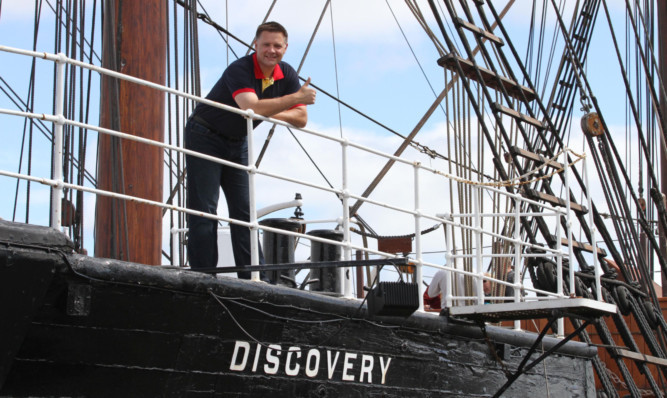 An astronaut has spoken of his "inspirational" visit to the RRS Discovery in Dundee.
Colonel Douglas Wheelock, who has spent more than 178 days in space, said he was delighted to visit the namesake of the space shuttle that he operated in 2007.
He was visiting the ship, along with Nasa engineer Mason Markee, ahead of a speaking tour of Fife.
Mr Wheelock said: "It is absolutely great to be here. It is like coming back home.
"We flew on the Discovery in 2007 and Nasa had named it after this ship.
"The story behind this ship is the story behind Nasa. We're constantly looking to push our boundaries, to explore, to see what is over the horizon."
Mr Wheelock has conducted six space walks totalling 43 hours and 30 minutes and has helped resupply the International Space Station.
But he said that the story of the Discovery continues to inspire explorers in space.
"The Discovery expedition was really about testing the mettle and endurance of the crew in very difficult conditions," he said.
"It was about fulfilling that need to explore that we have as human beings.
"It was a different struggle but it was still about branching out from our comfort zone.
"It is inspirational being here," he added.
Mr Wheelock, who began training to be an astronaut in 1998, is now going to speak at a number of schools in Fife, as well as at St Andrews University on Thursday.
The talk, which will take place at the School of Medicine Lecture Theatre at 7pm, will look at the future of space exploration.