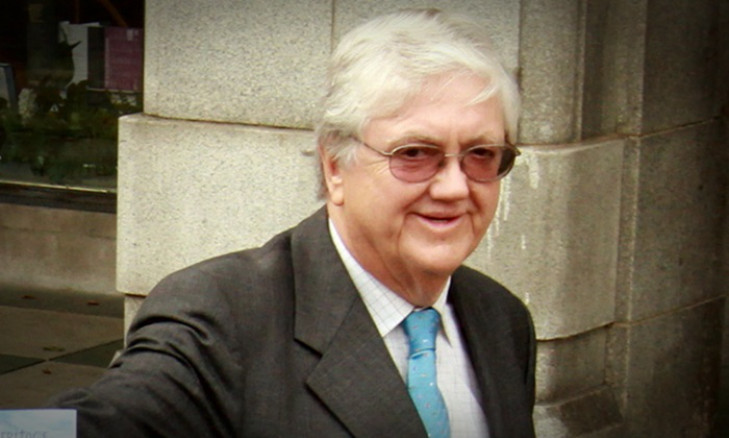 Dundee University has led tributes to Professor Charles McKean, who has died aged 67.
The vice-principal, Professor Christopher Whatley, described him as "a dear colleague and friend and will be sadly missed by all".
The university said Professor McKean was "the foremost authority on Scottish architectural history", with a distinguished career which also included being architecture correspondent for The Times newspaper and Chair of UNESCO Edinburgh World Heritage Trust.
He was appointed head of the school of architecture at Duncan of Jordanstone College of Art & Design in 1995, before taking up his position as professor of Scottish architectural history in 1997.Suggested link:Professor Charles McKean a personal recollectionA university spokesman said: "He was a passionate advocate of preserving Dundee's architectural history and led hundreds of walking tours of the city over the past two decades. He was awarded an Honorary Stephen Fry Award by the University in 2012 for his lifetime achievements in engaging the public with his research in Scottish architectural history."
Professor Whatley added: "Charles McKean was a major voice in Scottish architecture and history and someone who made a tremendous impact in everything he did.
"Charles played a critical role in establishing history at Dundee as a leading UK centre in the discipline. Our thoughts are with his family."
Dundee city archivist Iain Flett said: "The passing of Professor Charles McKean leaves Dundee a poorer place. He educated Scotland and the world about the importance of Dundee well before it earned the Victorian title of Juteopolis.
"Often to be seen in the streets, cellars and closes of the city being followed by a crocodile of fascinated onlookers, he would open eyes to the mediaeval burgh and harbour that still can be traced today."
Professor McKean edited the London Architect from 1970-75, before becoming architecture correspondent for The Times from 1977 to 1983.
He held fellowships of the Royal Society of Arts, the Royal Society of Edinburgh and the Royal Historical Society, and was an honorary fellow of the Royal Institute ofBritish Architects, the Royal Incorporation of Architects in Scotland and the Royal ScottishGeographical Society.
From 2003 to 2009 he was a member of theScottish committee of the Heritage Lottery Fund, one of many prominent committee positions he occupied. In 2005 hewas appointed honorary president of the St Andrews Preservation Trust.
Educated at FettesCollege, Edinburgh, and Bristol University, he was married with two sons.