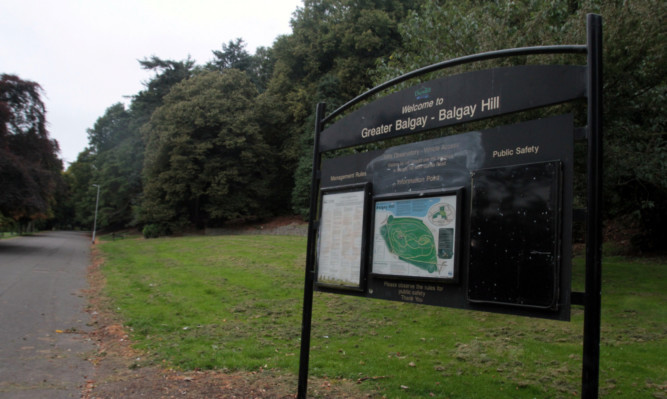 The owner of a Yorkshire Terrier said she feared for her beloved pet's life when it was mauled by an Alsatian in a Dundee park.
Vivienne Fenwick's pet Dudley was attacked while being walked in Balgay Park on Saturday.
Dudley, who suffers from epilepsy, was badly bitten and suffered broken ribs in the attack. He was rushed to the vets on Saturday but was allowed home the next day.
However, the six-year-old dog's condition deteriorated on Tuesday and she had to be rushed back into Blackness Vets.
Although Dudley is expected to make a full recovery, he has spent the past two nights under observation.
That left Vivienne with an anxious wait to see if Dudley would recover.
She said: "He is not going to be discharged until Thursday they are trying to control his pain so he is being kept pretty heavily sedated.
"Understandably, they don't like you going in to visit too much so I've left a scarf with him so he has something with my scent on it but he probably thinks he's been abandonded."
Vivienne said she has been told that the police will not be investigating the incident as it involved two dogs and it was instead referred to Dundee City Council's animal control service.
"Because it's animal control they won't tell me what happens to the other dog," she said. "I'm being completely left in the dark."
The incident provoked a storm on social media after Vivienne's granddaughter Louise posted about the incident on Saturday.
Police Scotland's Tayside division confirmed they had been informed but that it had been referred to Dundee City Council.