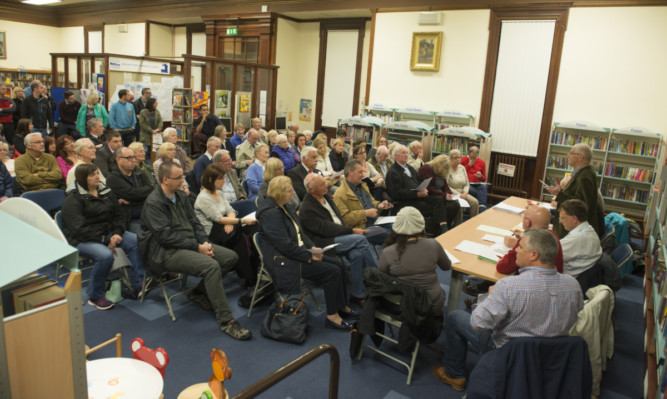 Broughty Ferry residents have spoken with one voice to reject proposals for boundary changes.
Almost 100 people attended the monthly meeting of Broughty Ferry Community Council to see members vote unanimously to oppose a plan to merge the west of the area with Dundee's East End ward.
A document will be sent to the Local Government Boundary Commission for Scotland outlining the reasons for that opposition.
Chairman Stan Nutt said he hoped the community council's view would join record numbers of objections to force the commission into a rethink. "We must remember that we are Broughty Ferry and proud of it, no matter in which part we stay," he said.
"There is already unprecedented opposition to these changes. Let that continue.
"If you have pen and paper or email, get writing. Tell the commission and council that a mistake has been made.
"The more voices the better to make them realise that they have made an almighty faux pas."
The community council's response to the boundary proposals stresses the wealth of opposition to any change and signals its strong preference for the status-quo.
It stresses the "strong feeling that West Ferry is an integral part of Broughty Ferry as a whole", and urges the commission to undertake a "root and branch reconsideration of its proposals".
Officials have been urged to undertake a site visit to acquaint themselves with the issue.