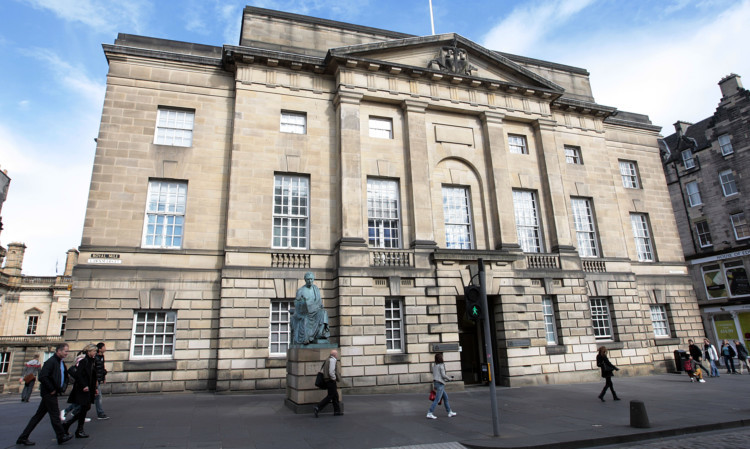 A convicted drugs trafficker has been jailed for more than five and a half years after he was caught with £25,000 worth of heroin just days after he was freed early from a prison sentence.
Joseph Hughes, 49, was found with a quarter of a kilo of the class A drug while acting as a courier for the Dundee-bound haul when police stopped him in the street near Edinburgh's Waverley Railway Station.
A judge told Hughes at the High Court in Edinburgh: "You have a bad record with some 37 previous convictions, including convictions for violence, carrying of knives and most notably two prior convictions for trafficking class A drugs."
Lady Scott said his position was made more serious by committing the offence following his release on licence just 51 days earlier from the prison term for his last drugs offence.
The judge pointed out that Hughes had carried out his latest crime despite being "drug-free".
Lady Scott said he was subject to a minimum seven-year prison sentence following his third conviction for class A drugs, but she would reduce the term following his early guilty plea and jailed him for five years and 219 days.
Hughes, of Soapwork Lane, Dundee, admitted being concerned in the supply of heroin on January 10 this year at South St Davids Street in Edinburgh.
Advocate depute Mark McGuire told the court that unemployed Hughes' list of previous convictions involved a total of 70 different offences and he had been jailed for serious assault and drug-related crimes.
He said that police had received intelligence that he was in the area of Waverley station in possession of drugs. Officers spotted him with a rucksack in the street and detained him.
He was taken to a police station for a search and found to have mobile phones, £120 in cash and a taped package in the rucksack.
The package was discovered to contain just over a quarter kilo of 14% pure heroin, which if broken down into tenner bag street deals was worth up to £25,400.
The drugs had the potential to realise around £20,000 in profits as it was possible to purchase that amount of heroin wholesale for between £4,000 and £5,000.
Police tried to interview Hughes but he refused to leave his cell. He was charged but made no reply.
Defence solicitor advocate Chris Fyffe told the court that Hughes had agreed to act as a courier to transport the drugs from the central belt to Dundee.
He said: "He succumbed to the temptation of an easy route out of a difficult situation he found himself in."
He said Hughes had previously been addicted to heroin for a considerable period of time but had now been free of drugs for more than three years.
Mr Fyffe said following his release from prison the recovering addict found himself housed in accommodation where others were using the drug.
"He felt himself to be surrounded by the drug. He found himself barricading himself behind his door as he puts it," the defence lawyer said.
He said Hughes was unable to see his four-year-old daughter and made some efforts to find alternative accommodation, but did not have the money for a deposit on a flat.
"When he was made the offer of receiving cash to make the trip he succumbed to the temptation.
"It was a decision he deeply regrets," Mr Fyffe said.