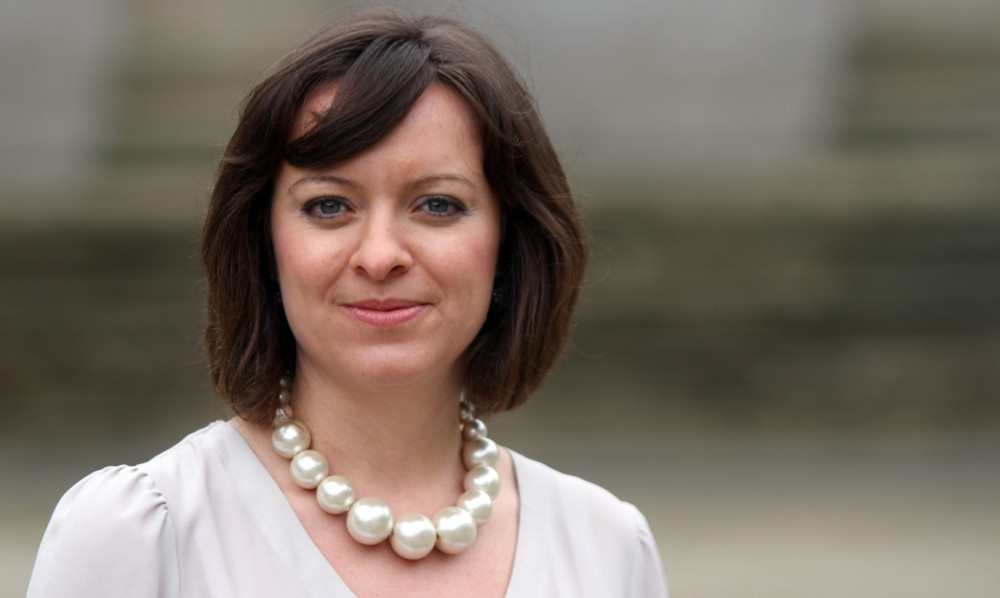 A furious row has broken out between Labour and the SNP in Dundee after it was revealed the Nationalists have not brought a single civil service job to the city since taking power in 2007.
Dundee-based North-East MSP Jenny Marra sparked the debate at Holyrood when she accused the SNP Government of scrapping Labour's policy of moving civil service jobs out of the central belt.
During questions in parliament, Ms Marra asked Employment Secretary John Swinney how many public sector jobs had been brought to Dundee since 2007, which he refused to answer, saying that "financial pressures" meant relocating jobs was "much more challenging" and pointing out the Scottish Government investment in the city's waterfront and V&A projects.
Jenny Marra rounded on Dundee East MSP Shona Robison, asking her to explain why, despite Ms Robison's well-publicised campaign while in opposition to bring civil service jobs to Dundee, none have materialised under the SNP.
Ms Robison accused Labour of "rank hypocrisy" over the transfer of jobs to Dundee.
Ms Marra said: "While Labour was in Scottish Government we transferred 130 civil service jobs to Dundee.
"Shona Robison spent a long time in opposition calling for more civil service jobs to come to Dundee but it has now become clear that the SNP have failed to transfer or create one single civil service job in Dundee since they came to power six years ago.
"The SNP scrapped Labour's policy of moving civil service jobs out of the central belt. We had this policy to give every community in Scotland their fair share of well-paid public sector jobs.
"I'm calling on Shona Robison to explain why the SNP have not created one civil service job in the city when they were so committed to it."
Ms Robison responded with a lengthy statement pointing out Labour's "failure" to deliver a fair share of jobs during the economic good times.
She said: "Since coming to power in 2007 the SNP Government has put massive public investment into Dundee through our investment in the waterfront, the huge £15 million contribution to the V&A and the capital investment in public buildings such as schools and sport facilities.
"This contrasts with the chronic neglect of the city by previous Labour administrations. Everyone can see from the changes happening in our city that Dundee is finally moving forward and people do not want a return to the dead hand of Labour rule in Dundee.
"The SNP will continue to work hard to deliver further investment for the city. This includes any opportunities for additional civil service jobs.
"However, this has been made much more challenging, given the overall reduction in civil service job numbers due to the recession started under the previous UK Labour Government and the cuts imposed on Scotland by the current Westminster Tory Government.
"My campaign to bring civil service jobs to Dundee started in 1999 when the Scottish Parliament was new, resources were plentiful and civil service jobs were being expanded and new Government agencies created. Despite these good times, Labour failed to deliver a fair distribution of these jobs to Dundee.
"When the SNP came to power in 2007 the economic climate changed dramatically with the start of the recession, with the resulting squeeze on public sector finance and contraction of civil service jobs and reduction in Government agencies.
"It is therefore rank hypocrisy for Labour to expect the SNP to deliver more civil service jobs in the bad times when they failed to do so in the good times."