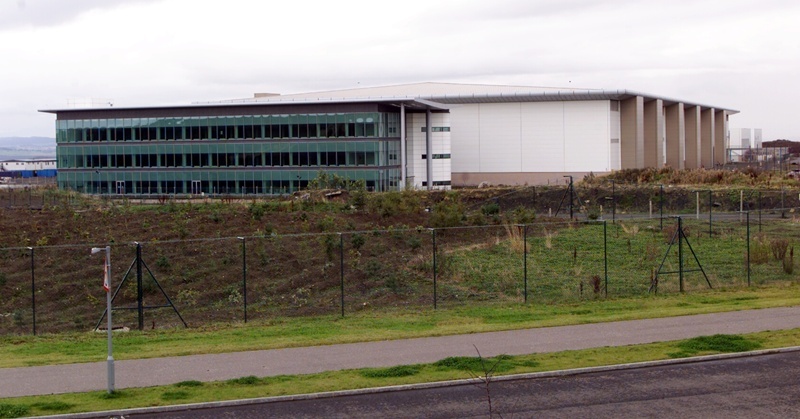 A US company has pulled out of buying the former Hyundai factory in Dunfermline, The Courier can exclusively reveal.
Zoom Diversified has ended talks with the mothballed plant's owners, Freescale, after it failed to come up with the money.
Zoom's decision appears to have put paid to the prospect of creating just over 370 badly-needed jobs in the west of Fife.
It planned to build solar panels at the factory, which has lain empty since it was built by Hyundai more than a decade ago.
Zoom even agreed a £10 million Regional Selective Assistance grant with the Scottish Government to help realise its dream.
However, it emerged yesterday the company, which is based in Silicon Valley in California, could not finance the deal.
All is not lost, however, as it is understood another company is in talks with Freescale about buying the huge factory.Tight-lippedFreescale were remaining tight-lipped about the situation.
A spokesman in France said, "There is no update for the time being."
Attempts to contact Zoom for a comment were unsuccessful.
Fife Council, whose economic development officers have been involved in the talks, declined to comment last night.
It is the latest twist in a tale that began in the late 1990s.
South Korean giant Hyundai announced it planned to invest £2.4 billion in Dunfermline and create up to 2000 jobs.
The company intended to create one of the most advanced computer microchip plants in Europe.
However, a worldwide slump in demand for microchips forced Hyundai to pull the plug on the venture just as the building was nearing completion.
It was never fitted out and failed to produce a single microchip.Taxpayers' moneyHyundai was also looking to benefit from government funding, but did not receive any taxpayers' money.
The Korean company could have pocketed up to £34 million, but the money was directly linked to the creation of jobs.
The RSA grant Zoom sought was also conditional on the project going ahead and no money was handed over.
The factory was bought by Motorola in 2000, then sold on to one of its subsidiaries, Freescale Semiconductor.
It lay empty for years, but then in 2008 it emerged that Zoom were interested.
Jim Tolson, the Liberal Democrat MSP for Dunfermline West, said he was completely in the dark about the situation.
"I haven't heard anything about that for several months," he said.
"It's disappointing that nothing has happened."
The Courier was unable to contact Thomas Docherty, the Labour MP for Dunfermline and West Fife, as he was in Bahrain on Parliamentary business.