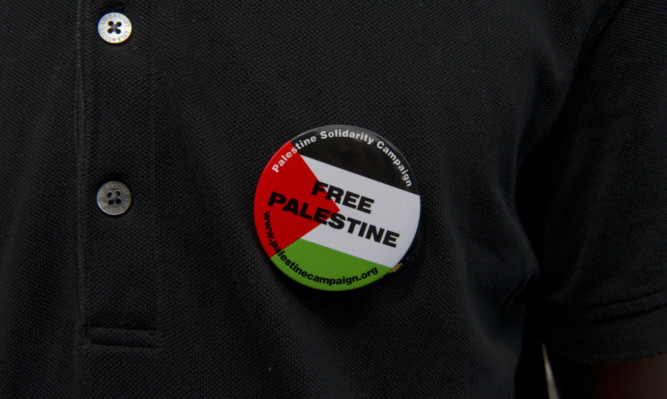 Around 500 people are expected to descend on Kirkcaldy today for a massive March for Gaza.
While police respect the right to protest peacefully, they warn they will not tolerate any criminal behaviour.
Officers will "deal appropriately with anyone engaged in such acts," said Inspector Alan Stewart.
"We are eager to emphasise that the event is very much planned as a safe and peaceful march.
"The organisers are keen to make it a family-friendly event and together with them and our partners at Fife Council that is what we are all preparing for."
A mixture of all faiths and none, the rally has been organised as a peaceful way to show worries about the escalating violence in Gaza.
As the 72-hour truce collapsed, organisers the Scottish Palestine Solidarity Campaign Fife, Fife Arabic Society and five Fife mosques were putting the final touches to the event.
SPSC Fife's Bill Mair said what everyone had in common was "disgust and despair".
"The slaughter in Gaza is not a conflict it is genocide.
"You don't need to be of a particular faith to protest at the Fife March for Gaza, you just need to be a human being with a conscience."
The day will start at noon with a rally in Beveridge Park. The march will leave at 12.30pm, heading along Nicol Street, High Street and Kirk Wynd to the town square where there will be more speakers.