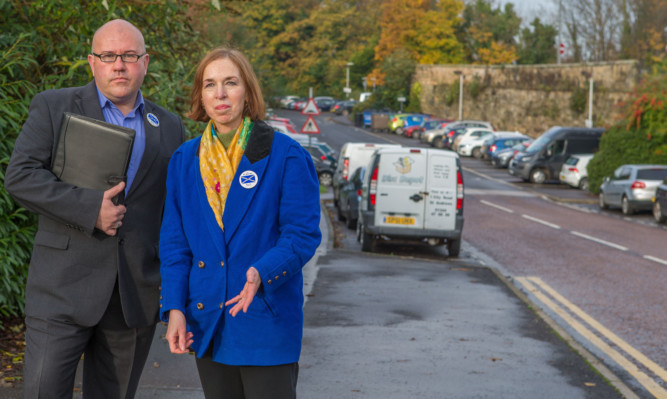 Hopes of St Andrews being reconnected to the rail network have been heightened, The Courier can reveal.
Campaigners involved with the St Andrews Rail Link (StARLink) initiative have been invited by First Minister Nicola Sturgeon to meet Transport Scotland officials.
They will discuss their blueprint for the future and how it could fit in with local and regional transport strategies.
In a letter to Scottish Liberal Democrat leader Willie Rennie, the First Minister also indicated the Scottish Government's willingness to consider proposals for new services where there is "clear evidence" of benefits.
That raises the prospect of passenger services to and from the Fife town for the first time since 1969.
The StARLink campaign has been pushing for reinstatement of local rail services for well over 25 years.
Members believe following the Borders rail reopening earlier this year the time is right to drive home their case.
A spokesperson said: "StARLink is confident that the manifest benefits of a reinstated St Andrews rail link can be robustly demonstrated and we will continue to develop our case until we secure a governmental commitment to a new St Andrews rail link."
Mr Rennie has urged ministers to seriously consider the proposals, even though estimates suggested it could cost at least £76 million to construct the railway and infrastructure required.
"We have seen from the new Borders railway the positive difference that improved rail links can have in terms of the number of visitors coming into an area and extra jobs," he said.
"The Scottish Government should investigate if St Andrews could benefit in the same way."
The original plan was to reinstate a direct 9.5km route between Dairsie and St Andrews, but a Tata Steel study produced in 2012 proposed an alternative 7.7km route that is now being pursued.
That would similarly follow the A91 to the Eden Valley but would make a triangular junction with the East Coast Main Line at Seggie, travelling west and southwards via Cupar and northwards via Leuchars.
An indicative timetable was also produced and suggested hourly services to Edinburgh and Dundee.
A Transport Scotland spokesperson said: "We are investing £5 billion in Scotland's railways to 2019 to ensure that as many people as possible have access to the rail network.
"Although the St Andrews Rail Link does not feature in our current investment programme, we are committed to ongoing improvements to rail services and connectivity and are willing to consider proposals for new stations where there is clear evidence of benefits, subject to affordability and a suitable business case being identified."