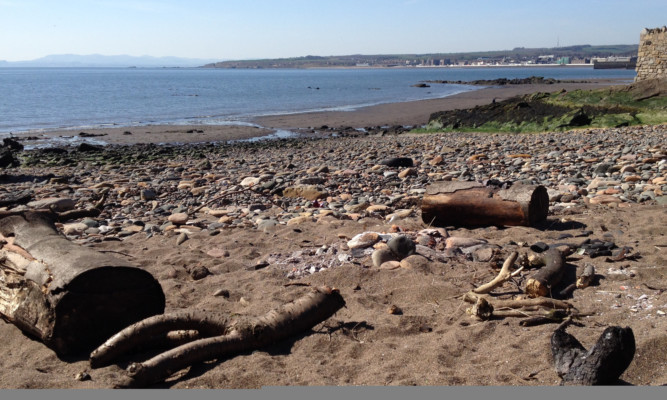 Police in Kirkcaldy have vowed to tackle teenagers lighting fires and leaving mess at a beauty spot.
Officers are to regularly patrol the Ravenscraig Park area after reports of youngsters congregating on the nearby beach.
Barbecues and campfires are being regularly lit along the shore, prompting safety concerns.
Instances soared during the recent school holidays and with more warm weather predicted, police are warning youngsters that they cannot continue to take risks at the popular public spot.
Vowing to increase the police presence in the area, Sergeant Jimmy Adamson said: "We are aware of issues around teenagers gathering on the beach at Ravenscraig in the evenings and will be conducting regular patrols of the area to ensure public safety."
As well as the dangers presented by fires and barbecues, concern has also been raised at the amount of rubbish being left behind by people flocking to the Kirkcaldy coast.
Cans, bottles, food tins, as well as disposable grills, have all been found littering the shore.
The problem has been long established in the area, with a history of teenagers congregating on the shoreline to drink alcohol.
However, it has been less prevalent of late and recently the park was awarded a Green Flag for its cleanliness.
Keen that any problems do not develop further over the summer, local councillor Kay Carrington said the natural beauty of the Ravenscraig area should not be allowed to come under threat from a handful of sun worshippers.
"Leaving rubbish on the beach is just a big no," she said.
"We've fought really hard to keep the beach clean and I don't want that jeopardised by people not cleaning up after themselves."