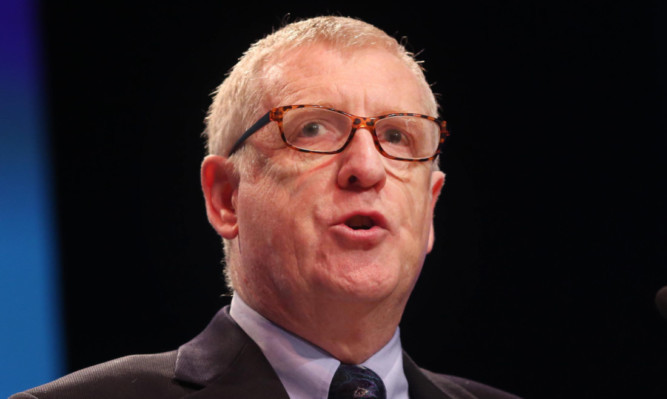 Dunfermline and West Fife SNP MP Douglas Chapman has sparked a second Fife Council by-election in the space of two months after resigning from the local authority.
Mr Chapman has decided to step down from his role as councillor following his success in winning the Westminster parliamentary seat from Labour last May.
The 60-year-old has served the Rosyth ward for nine years, and a by-election is likely to be held in November.
Mr Chapman said: "This is a time of real mixed emotions for me as Rosyth has always had a very special place in my life as I won my very first by-election here back in 1997.
"The people in Rosyth and North Queensferry have always been very good to me, I've worked hard for the area during my time as councillor and I've struck up many lasting friendships from my activities in the area.
"I still represent Rosyth and North Queensferry as MP and, while my level of responsibility has changed, it's my intention that these community relationships and contacts will remain as strong as ever."
Mr Chapman said he was also proud of the "new spirit" developed in the area of late.
He added: "Having this kind of community engagement and commitment is the best legacy I could ever leave Rosyth, and I have been honoured to be a part of that process."
Voters in the Glenrothes West and Kinglassie ward go to the polls on Thursday after Peter Grant also stood down after being voted into Westminster.