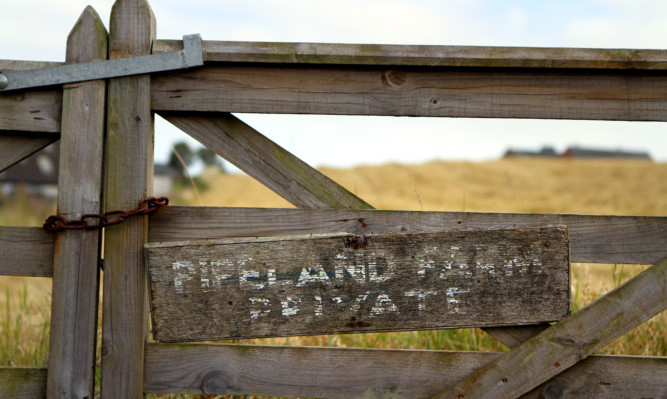 Fife's education spokesman has called for an end to "political posturing and opportunism" over the future of Madras College in St Andrews.
The issue was raised by opposition councillors at a full Fife Council meeting, with council leader David Ross repeatedly confirming he was awaiting reports from the legal and planning teams, and one on potential school refurbishment, before commenting further.
The SNP members queried what will now happen to plans to build a new school, what work is likely to be carried out in the near future on the current school buildings, and the projected cost.
Councillor David McDiarmid, claiming the Labour administration had "sadly let down the kids of Madras", said it was shocking that Mr Ross would not answer questions.
The council's plans for a new Madras College at Pipeland have been stalled by a successful planning appeal mounted by St Andrews Environmental Protection Association Limited (Stepal).
Education spokesman Bryan Poole has said: "It's now just two weeks since the opinion of the court was delivered by Lord Malcolm in favour of the petition of Stepal.
"From a layman's perspective it seems to me it is just that, an opinion… I await, as presumably Stepal did some six months ago, the advice of those better qualified than me to give such legalistic advice."
He said it was regrettable the SNP group had "no such qualms" about undertaking complex legal analysis.
"Of course, I had not reckoned that there would be such blatant political posturing and opportunism by SNP councillors who have barely mentioned Madras in the last four years indeed since their failure to reach agreement with the university in 2011 and now falling over themselves to offer their legal interpretation of events.
"My position is pretty straightforward and pragmatic. We have 28 days from the announcement of the decision to decide whether we have a case for and/or want to submit an appeal.
"Again, depending on the legal advice we receive, we could re-submit an application to build on the Pipeland site that is also a realistic option.
"Other options that have been mooted may also have to be considered, for example the Kilrymont refurbishment the favoured option of the SNP Group may have to be revisited, though that wouldn't be my choice.
"And it may be that we have to look outside St Andrews as has been mooted by others again that wouldn't be my choice.
"Both of those choices would 'be the choice of last resort'."
But Mr Poole urged the council to do first things first and get proper advice.