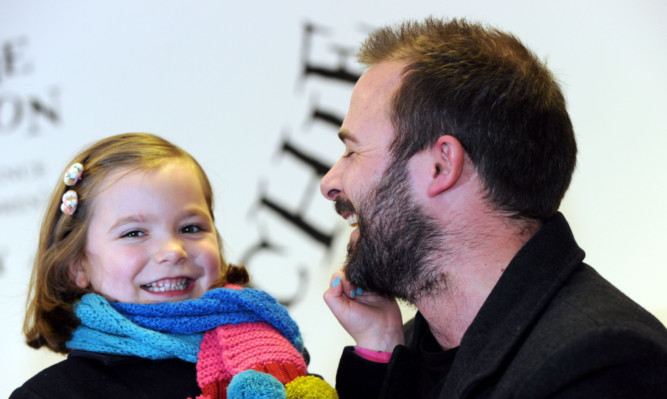 What is the one thing you should not do this Christmas? Shave.
That's because Christmas Day sees the start of ARCHIE's Beard for Bairns fundraiser in aid of Tayside Children's Hospital.
Men as simply asked to down razors for a month and later nature take its course until Burns Day.
The event has proved a huge success for ARCHIE in Aberdeen and campaigners are hoping for similar results in Courier Country.
It raised £10,000 in Aberdeen in 2012 but that rose to £150,000 last year.
And although the event starts tomorrow, there is still plenty of time to register to take part in the event by visiting the ARCHIE Foundation website.
Iain Mearns raised around £6,000 for ARCHIE's campaign in Aberdeen last year and now hopes as many Courier Country men as possible will set aside their razors from Christmas Day for a month for the charity's latest campaign for the Dundee-based hospital.
Iain's daughter Flora was diagnosed with cerebral palsy soon after her birth and he said the five-year-old's "character and smile" had helped him secure so much sponsorship, from family and friends.
He said: "I had a target of around £500, not having an idea how I was even going to achieve that, because I'd never raised funds before.
"I used Facebook and any time anyone donated any money to me, I thanked them publicly online and I think that got people thinking they should contribute too.
"I sent out updates every week and £500 turned into £1,000 and it just kept on coming."
Iain is now backing the Tayside campaign and hopes "the more the merrier" take up the Beards for Bairns challenge.
"Even if someone raises a tenner or £100, if you get as many people to cast that net as wide as possible, the impact will be all the greater," he said.
Courier assistant editor Dave Lord is one who will be setting aside his razor for a month.
He said: "I grew up with hairy faces, in as much as my dad has always had one. My mum didn't. And in fact still doesn't, which is impressive for a lady in her 60s.
"Anyway, I don't think I've ever seen my dad without a beard and yet my kids have never seen me with one.
"All that will change over the next four weeks as I concentrate all my efforts on sprouting hair from my chinny chin chin.
"To be able to combine my long life admiration for facial hair with raising cash for such a brilliant cause is, of course, a terrific bonus."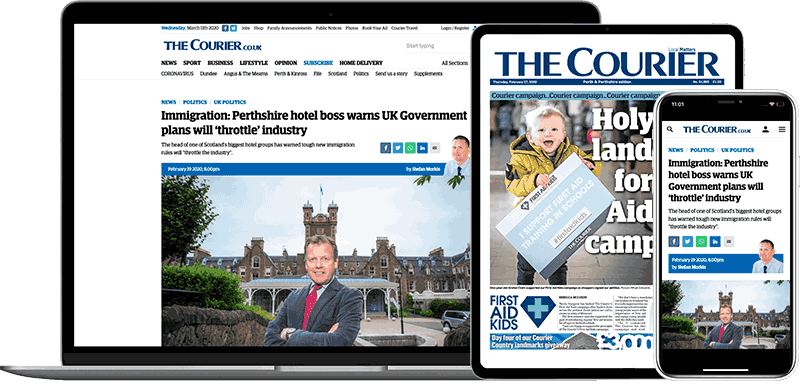 Help support quality local journalism … become a digital subscriber to The Courier
For as little as £5.99 a month you can access all of our content, including Premium articles.
Subscribe