 WE FIND out which heroes both sung and previously unsung from Courier Country have been selected for prestigious gongs in the Queen's New Year honours list.
Also read all about the sickening Christmas Eve theft that has left a Fife family questioning the future of their well-established festive fund-raiser.
It's been wet this year but just how wet? Could it be that 2012 has been the most sodden on record? We investigate.
Recent news that Arctic Convoy veterans are at last to receive medals in recognition of their amazing efforts has been gratefully received and we speak to one recipient who explains why it is the best Christmas present he could ever have imagined.
Meanwhile, we examine a dire warning over the future of the nation's windfarms. Could Scotland's efforts to meet ambitious renewable energy targets be built on false assumptions?
Getting a foot on the bottom rung of the property ladder has been proving increasingly difficult in recent years. We reveal details of some much-needed good news for house-hunters and reveal the nation's cheapest and most expensive places to purchase property.Pick up a copy of Saturday's Courier or try our new digital edition.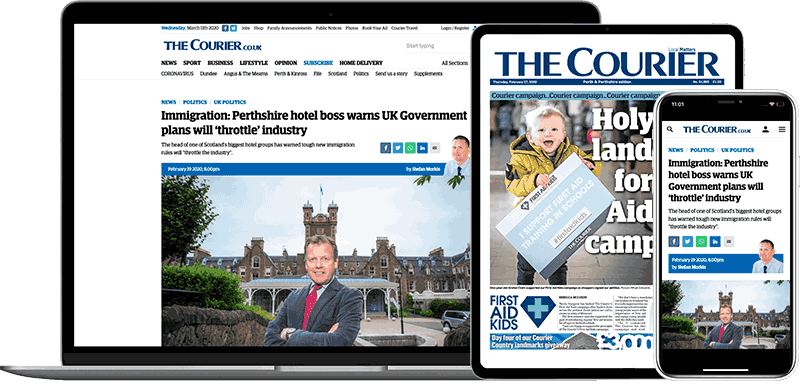 Help support quality local journalism … become a digital subscriber to The Courier
For as little as £5.99 a month you can access all of our content, including Premium articles.
Subscribe