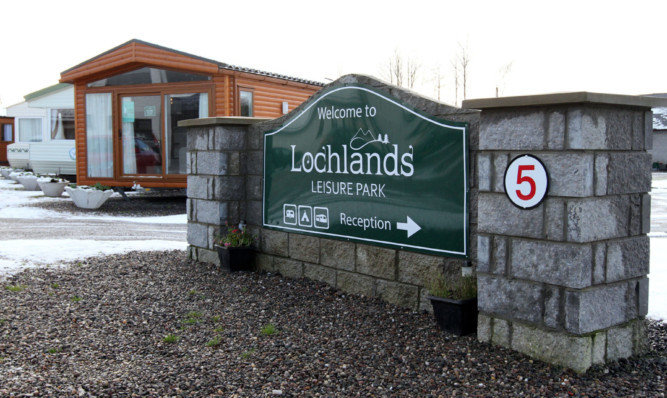 An Angus firm that was ravaged by fire in 2009 has signalled major plans to expand its business.
Lochlands Caravan Park on the A90 at Forfar was the site of a blaze that could be seen from Dundee on August 25, five years ago.
It came after owner William Stewart spent more than a year and £300,000 developing the site.
While his equestrian centre was lost in the ashes, Mr Stewart revitalised the restaurant and caravan park following the blaze, and has now applied for a 55-pitch expansion along the dual carriageway.
In February, plans to add space for 79 caravans were rejected by Angus Council, but Lochlands chiefs claim the popularity of holidaying at home means it needs more accommodation to meet demand.
Jane Fox, of Fox Planning Consultancy, said the caf and restaurant would not be affected by the applications, while the former garden centre will be demolished.
She added: "In recent years, the nationwide growth in popularity for UK caravan site holidays has led to an increased demand for holiday caravans on the park and the park has expanded to meet the demands and is now almost at full capacity.
"The proposed expansion of Lochlands Caravan Park would provide a boost for Forfar and complement the range and diversity of caravan parks and their locations within Angus."
The applications include a marketing building from where caravan sales will take place, and the caravan storage area would be replaced by caravan pitches.
Established in 1985, the site is close to Glamis Castle and has links with local golf courses.
It currently has permission for 86 caravans and boasts an adjacent restaurant, as well as shower and laundry facilities.
Previous planning applications for the site were refused due to concerns that traffic on the A90 would increase and cause congestion, as well as that prime agricultural land would be lost.
The applicants have consulted Transport Scotland, which stated it would not object to the application provided the garden centre is removed, which the applicants have agreed to comply with.
A statement from the site owners said: "Traffic flows have been assessed for up-to-date levels.
"The net change is considered to be minimal and the accident predictions for the change in flows would be negligible in nature."