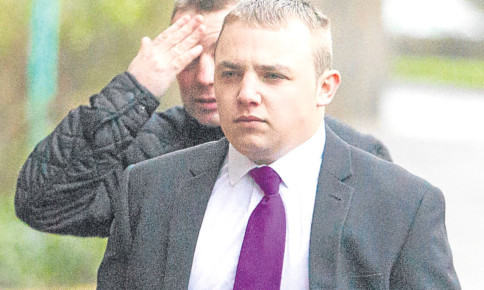 A security guard was arrested with a knife during the Commonwealth Games in Carnoustie on his first day as a steward.
Jordan Perkins arrived at Carnoustie Golf Hotel on July 21 to act as security for the teams of shooters involved in the events at nearby Barry Buddon.
However, police found a credit card-like blade on the 21-year-old's person as he submitted to compulsory screening at the front door.
Perkins, of Tredegar, south Wales, pleaded guilty to a charge of possessing a knife in the hotel.
During a previous hearing the accused, who changed career path following the incident, was banned from entering Scotland and told he faced an indictment charge of "considerable seriousness".
Deferring sentence on Perkins until February 3, Sheriff Pino Di Emidio told Forfar Sheriff Court he would have to read a criminal justice social work report before deciding Perkins' fate.
He added: "This is a charge of some considerable seriousness and is called on this diet as a result.
"In the circumstances, I'm going to defer sentence and call for a report before disposal of this matter."
Conviction on indictment carries a sentence of up to four years in jail, a fine, or both.
Depute fiscal Joanne Smith said Perkins was previously employed in the security industry as a steward.
The hotel was occupied by Commonwealth Games staff and participants and all persons were to submit to a search on the front door.
Ms Smith added: "A police officer x-rayed his backpack and a credit-card sized knife was found."
The blade length was 2.5 inches, which folds out.
"The accused freely stated that he had removed the knife from somebody in Wales," Ms Smith added.
"He said he did not know he had the knife in his possession and would not have travelled with it."
When interviewed by police, he said: "I wouldn't risk my career for something like this."
Appearing for Perkins, solicitor Jennifer Strachan said her client had travelled to Scotland on public transport and had forgotten to remove the knife from his pack out of "stupidity".
Ms Strachan said the accused had been working at a carnival in Wales and had removed the item from a youth, placing it in a wallet he used to store contraband items.
She said: "What it comes down to is Mr Perkins has been really careless not to follow the proper channels.
"There was absolutely no malicious intent."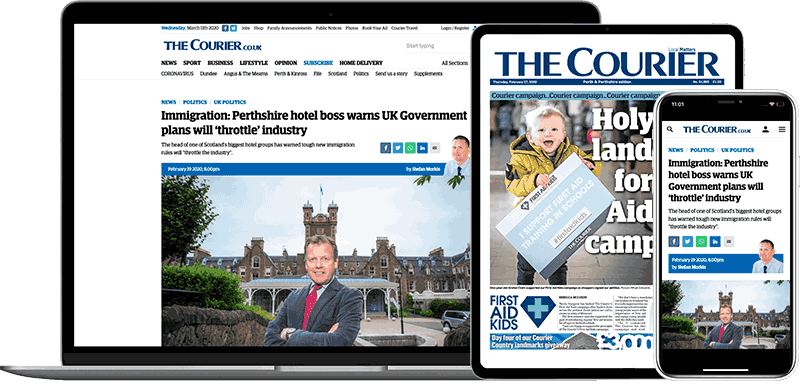 Help support quality local journalism … become a digital subscriber to The Courier
For as little as £5.99 a month you can access all of our content, including Premium articles.
Subscribe