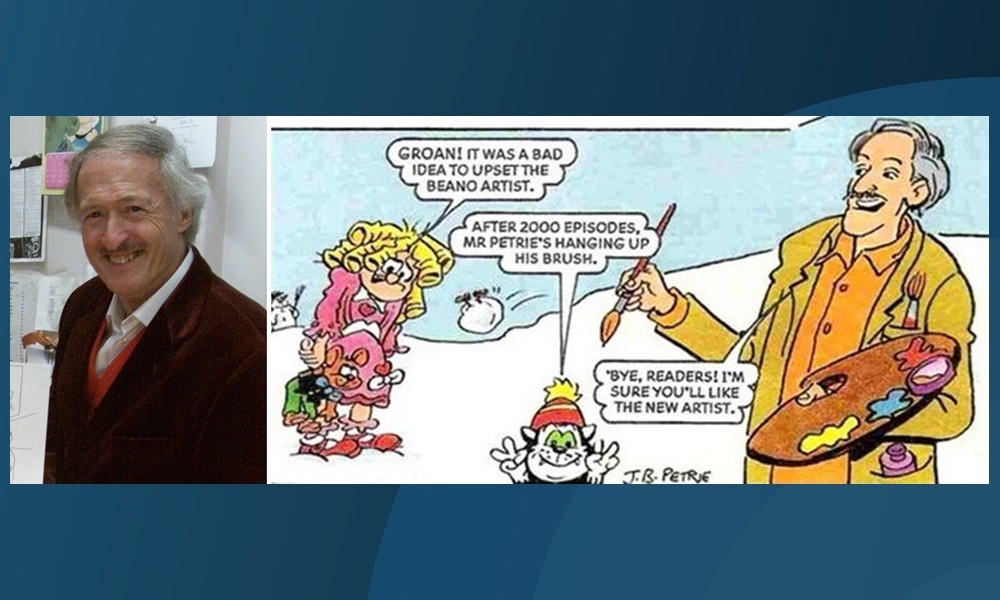 An artist who became synonymous with a DC Thomson comic strip character has died peacefully at Roxburghe House, aged 82.
Jim Petrie, from Kirriemuir, drew more than 2,000 strips of Minnie the Minx in The Beano after taking over from original artist Leo Baxendale in the early 1960s.
Mr Petrie was born in June 1932 and went to school at Webster's High School, leaving for Dundee in 1950.
He taught at Kirkton High School after qualifying as a teacher but always dreamed of working in comics, and combined his first career with working freelance for a decade before joining DC Thomson.
Mr Petrie's first Minnie the Minx strip appeared in The Beano on June 6 1961.
He also drew The Sparky People in Sparky, Sneaker for The Dandy, Says Smiffy and "What to do with a sleeping dad" for The Beano, The Incredible Sulk for Jackpot comic from 1979 to 1982, and Billy Green and his Sister Jean, which appeared in the Dandy annuals of 1993 and 1994.
His final strip, dated January 13 2001, consisted of Minnie the Minx meeting her former artist and bidding farewell.
Although Mr Petrie was retired, he returned to work for Beano publishers DC Thomson on a nostalgic piece in 2011 The Tummy Returns featuring Fatty Fudge.
The Beano's editor-in-chief, Michael Stirling, said: "Jim had retired from his fantastic work on Minnie the Minx before I came to work on The Beano, but we were fortunate to persuade him to return to the drawing board and bring Fatty back in 2011."
An active member of Roseangle Art Society and Style dance club, Mr Petrie continued to paint long after his retirement.
Mr Petrie is survived by children, grandchildren and great-grandchildren.
A funeral service will be held in Dundee Crematorium on Tuesday at 11am, thereafter at the Park Hotel.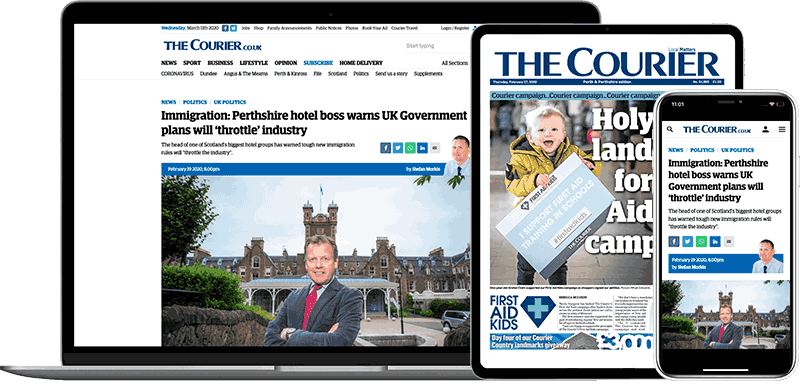 Help support quality local journalism … become a digital subscriber to The Courier
For as little as £5.99 a month you can access all of our content, including Premium articles.
Subscribe