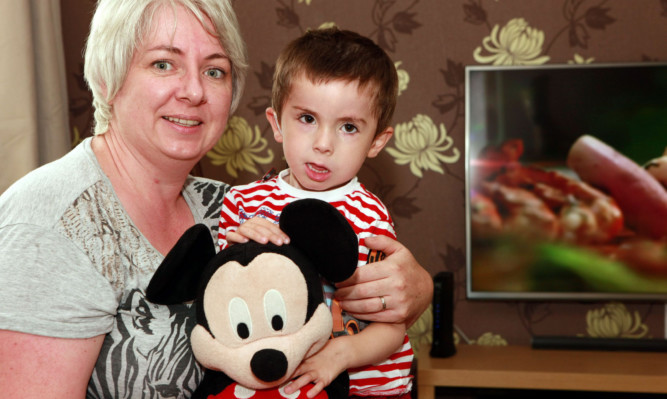 The mum of a four-year-old boy has spoken of the horrifying moment her son stopped breathing after major surgery on his throat.
Oliver Bosch was born profoundly deaf and, because he is unable to speak, his neck muscles are too soft, causing his airways to effectively collapse and restrict his oxygen levels.
Experts at Edinburgh's Royal Hospital for Sick Children told mum Jemma, 40, and dad Ben, 31, originally from Dundee but now living in Carnoustie, that surgery to remove Oliver's tonsils and adenoids was essential, as they were ontributing to making his airways blocked when his muscles relaxed while sleeping.
But when doctors successfully completed the operaton and took oxygen tubes out of his throat, little Oliver stopped breathing and had to be put back on the ventilator.
He spent four-and-a-half days in intensive care after the scare.
Jemma said: "We were devastated when they said he wasn't able to breathe on his own after the operation.
"We thought, what have we done? We'd rather breathing problems than him dying.
"The difficulties seem to be that, due to the surgery, his throat was swollen and he had pneumonia in his right lung and he just wasn't able to breathe."
The family were allowed to return home at the weekend, but Oliver is not allowed utside for two weeks to avoid illness or infection.
"We got his oxygen levels tested and they are about 95%, which is brilliant," dded Jemma.
Fundraising for £20,000 so that Oliver can attend a specialist speech therapy camp is ongoing and can be followed on the Oliver Bosch Appeal page.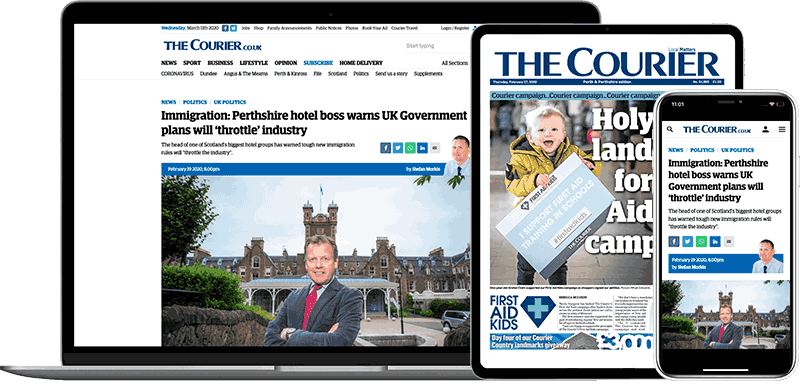 Help support quality local journalism … become a digital subscriber to The Courier
For as little as £5.99 a month you can access all of our content, including Premium articles.
Subscribe