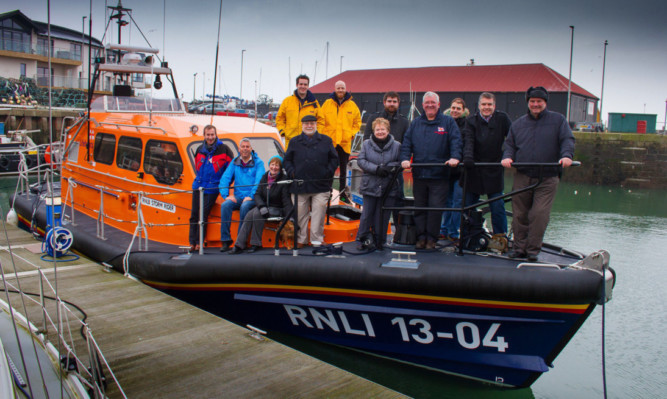 A study has been launched by the RNLI to see whether a state-of-the-art lifeboat could be accommodated in Arbroath.
Montrose is to be the first Scottish station to have the new Shannon-class lifeboat and Arbroath could be the next in line.
It features twin water jets instead of conventional propellers, allowing it to operate in shallow water, and is highly manoeuvrable.
Montrose will receive its own Shannon-class boat later this year at its new lifeboat station on Wharf Street, replacing its current Tyne boat.
A spokesman for the RNLI said Arbroath options were being looked at.
"We're still undertaking a feasibility study at the station to see whether a Shannon could be accommodated there," he said.
"The launching system would be entirely different to the slip that is currently at the station."
The RNLI hope to get all the necessary equipment on site as soon as possible to carry out the tests and make a final decision.
The crew hope the new lifeboat could be deployed in the harbour to replace the current vessel which has served the area for 23 years.
A new station capable of hosting the Shannon-class vessel could have to be built, including the carriage system for taking the boat to and from the water.
That could amount to around £7 million and local fundraising would likely be required to meet a proportion of that cost.
Angus South MSP Graeme Dey said: "Talking to members of the lifeboat crew, it is clear that they believe having a Shannon-class vessel in Arbroath would be hugely advantageous to their work. It was interesting to hear that the new boat is capable of going at double the speed of the current one, that it will be able to cover 250 nautical miles compared to the 140 mile range of the present vessel, and that it is far more manoeuvrable.
"In terms of functionality and safety there is no doubt that a Shannon-class vessel would be of great benefit to the crew based here in Arbroath."
The Shannon will gradually replace the Mersey- and Tyne-class lifeboats, which are now nearing the end of their operational lives.
Once rolled out, the RNLI's entire all-weather lifeboat fleet will be capable of 25 knots, making its lifesaving service more efficient and effective than ever before. The naming of the Shannon follows a 45-year tradition of naming lifeboats after rivers, but it is the first time an Irish river has been chosen.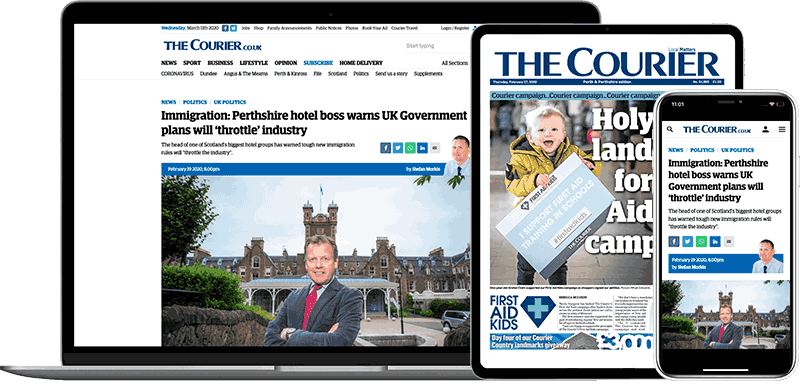 Help support quality local journalism … become a digital subscriber to The Courier
For as little as £5.99 a month you can access all of our content, including Premium articles.
Subscribe