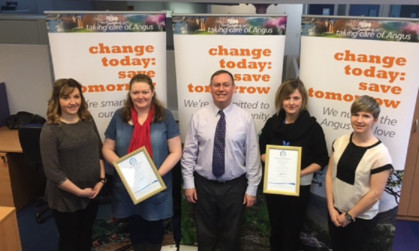 Angus Council has become the first UK local authority to achieve the Carbon Trust Standard for Water.
The accolade recognises the council's commitment and achievements in the management and reduction of water use, with further good news after Angus was recertified to the Carbon Trust Standard for Carbon for work in reducing greenhouse gas emissions.
The only other public bodies in Scotland to be have been awarded the Carbon Trust Standard for Water are the Scottish Government and the Scottish Court and Tribunal Service.
Carbon reduction group chairwoman Councillor Jeanette Gaul said: "This recognition by the Carbon Trust of efforts to reduce our carbon footprint is a major achievement for the council.
"It highlights the hard work and importance of raising awareness to all our staff and the endeavours of the Energy Management Unit (EMU) in particular. Key to maintaining the staff's outstanding effort is EMU they set an example in the workplace in reducing our energy and water consumption and encourage that this ethos is taken home."
Darran Messem, managing director certification at the Carbon Trust, said: "Angus Council has shown a strong commitment to reducing the environmental impact of its operations by becoming the first local authority in Scotland to be awarded the Carbon Trust Standard for Water.
"To their great credit the council has at the same time recertified to the Carbon Trust Standard for Carbon for continuing to reduce greenhouse gas emissions.
"Local authorities can be very influential at driving positive change in their areas, setting an example for businesses and communities and helping deliver central government's greenhouse gas emission targets.
"We are therefore delighted to be able to independently recognise Angus Council's progress, helping them to effectively communicate their successes."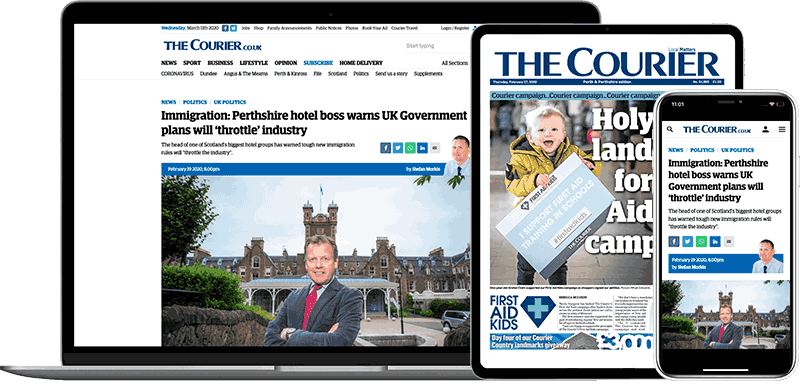 Help support quality local journalism … become a digital subscriber to The Courier
For as little as £5.99 a month you can access all of our content, including Premium articles.
Subscribe