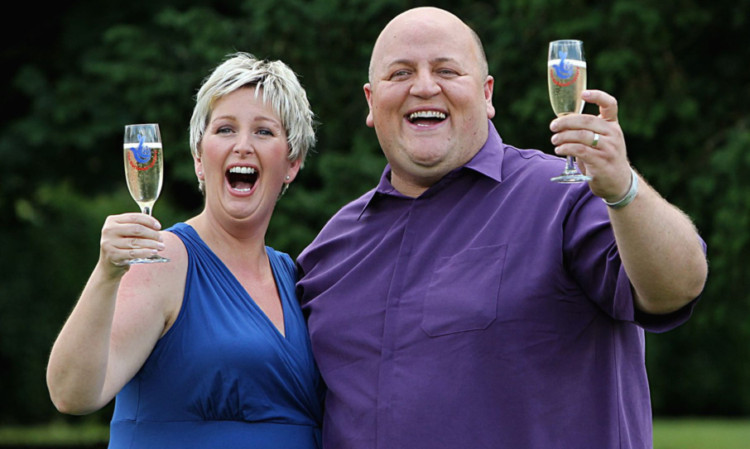 A former Carnoustie woman who won a £148 million Euromillions jackpot is to divorce her husband just over a year after the couple scooped the huge prize.
Gillian and Adrian Bayford, from Haverhill, Suffolk, scooped the second biggest ever lottery jackpot in August last year.
A PR firm issued a statement on Mrs Bayford's behalf confirming the split.
It said: "Gillian Bayford confirms that her marriage to Adrian has broken down irretrievably and they have separated.
"Gillian will be giving no further comment about this matter either now or in the future."
The couple have been married for nine years and have two children, Cameron and Aimee.
Gillian (41) was born in Kirkcaldy, raised in Carnoustie and educated in Dundee. Her parents still live in Carnoustie.
Mr Bayford, 43, told the Sun that he had left the couple's £6 million Georgian mansion and moved a 10-minute drive away to a £500,000 house in Suffolk.
A Camelot spokeswoman said: "In recent research, only 2% of winners had separated from their partner since winning a major prize with 99% of winners claiming to be as happy or happier than before."