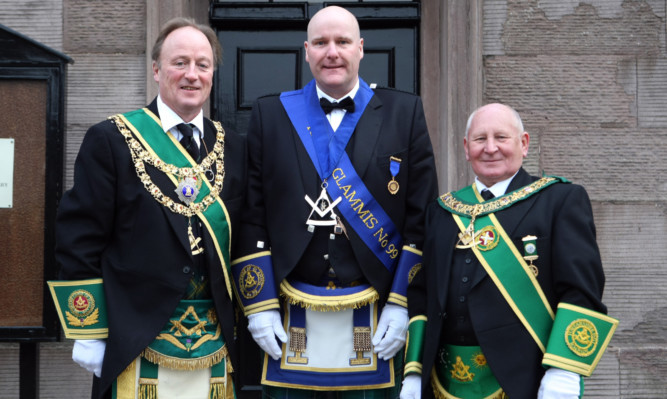 A masonic lodge in Angus which once counted a future king as a member celebrated its 250th anniversary on Saturday.
The Grand Master Mason of Scotland, Charles Iain Robert Wolrige Gordon of Esslemont, attended a rededication ceremony at Glamis Lodge No 99.
The lodge received its charter from the Grand Lodge of Scotland 250 years ago though it was established earlier, in 1738.
In the early days the members met at Glamis Castle because the first master of the lodge was Thomas, the 8th Earl of Strathmore.
The lodge later met in a malt barn in Glamis, but its precarious floor led to the annual dance in 1832 being cancelled and the current hall being built the following year.
Immediate past master and current secretary Jim Broon said the future King George VI chose to become a member at Glamis when he took on the role of Grand Master Mason of Scotland.
"To be Grand Master Mason you have to be a member of a Scottish lodge and because he was married to the Queen Mother, he decided to be a member at Glamis, because of her links there.
"The ceremony still had to be carried out properly though and when the Provincial Grand Lodge of Forfarshire heard about it, they wanted to do the ceremony.
"But the Glamis postman, James Beattie, who was the master of the Glamis lodge, stuck to his guns and said he's coming to Glamis, we'll do the ceremony."
The ceremony took place in June 1936 and just months later he was king after the sudden abdication of King Edward VIII in December that year.
The current Grand Master Mason of Scotland recreated a photograph of the King at the lodge by sitting on the same wooden seat.
A display featuring many of the lodge's historic artefacts has been created in one of the rooms in the hall.
Mr Broon said this would open to the public during this summer.
"The Grand Master Mason of Scotland burst open the paper door to the museum with a sword and then spent about 20 minutes looking at the items," he added.
"We have an old wooden punch ladle, masonic jewels and a copper printing plate dating from 1810.
"There used to be a gardener's society which closed at around 1815 and we discovered some items when we were restoring the floorboards, including a rake and spade."
The story of King George VI and his speech therapist Lionel George Logue were featured in the Oscar-winning film The King's Speech.
What is less well known is that Mr Logue, who was portrayed by Geoffrey Rush in the film, was also a mason in Australia.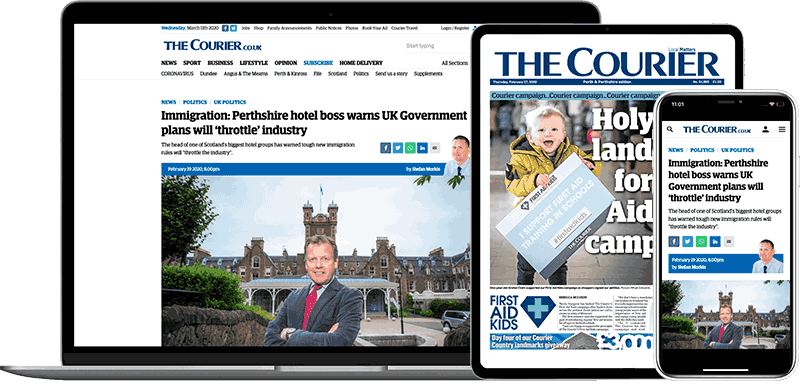 Help support quality local journalism … become a digital subscriber to The Courier
For as little as £5.99 a month you can access all of our content, including Premium articles.
Subscribe