A hidden beauty spot tucked underneath a main road on the coastal route between Angus and the north-east is being appreciated by a new legion of online visitors.
Den Finella has a history steeped in tragedy and intrigue, but thousands of motorists pass over it daily, unaware of the spectacular natural treasure beneath them on the A92 near St Cyrus.
But now a clip revealing the attractions of the mystical gorge has enjoyed more than 50,000 views on the Strange Places in Scotland Facebook page, sparking international interest in the story behind the site.
The wooded gorge is said to take its name from Lady Finella a daughter of the Earl of Angus from the time of King Kenneth II, who is said to have killed her son in battle.
Kenneth II was killed in Fettercairn in 995, possibly in revenge by Lady Finella, and she fled towards the Mearns coast.
https://youtube.com/watch?v=GDb2dmX9R2c%3Frel%3D0
Cornered by Kenneth's men in a valley with a waterfall near St Cyrus, she threw herself to her death to avoid capture.
The den is also spanned by a spectacular viaduct on the one-time Montrose and Bervie rail line, which carried its first train in 1865.
The viaduct's maintenance still falls to Aberdeenshire Council, which earlier this year approved a £30,000 project to rake out and repoint the structure in a rope access operation.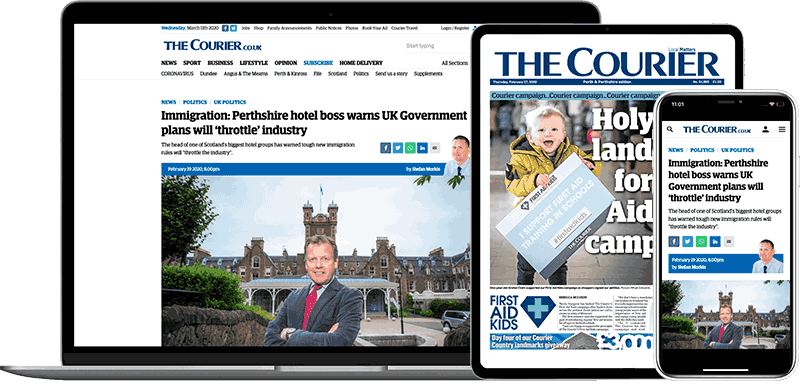 Help support quality local journalism … become a digital subscriber to The Courier
For as little as £5.99 a month you can access all of our content, including Premium articles.
Subscribe