 An Angus property expert has warned that tax changes being introduced in April could have a "devastating" effect on the county's rental market.
Wardhaugh Property director Amanda Wiewiorka has claimed the combined effect of two tax changes will lead to an insufficient supply of suitable rental accommodation to meet demand in Angus.
She said rural communities would be particularly affected by an increase in tax for people buying investment properties as well as restrictions on how much tax relief can be taken on mortgage payments.
Speaking from the company's office in Arbroath, Amanda said: "Unlike areas such as Dundee, where the largest demand is for flats, in Angus we see more families looking to rent larger homes.
"Providing that type of quality housing in areas like Arbroath and Forfar, in common with other rural areas across Scotland, relies heavily on small investors.
"Without the commitment of local landlords it is hard to create the necessary supply to meet demand.
"Sadly, two new tax measures announced in London and Edinburgh have threatened our market here in Angus."
In November's autumn statement Chancellor George Osborne announced that tax relief on residential properties owned by individual landlords would be restricted to the basic rate of income tax.
Amanda explained: "Like other businesses, landlords were previously taxed on profit but will now be taxed on their whole income.
"This will disproportionately harm single-property and small portfolio landlords.
"I find it shocking that landlords with a small number of properties will be hit by this, while massive financial operations with thousands of homes under their control will be able to dodge this new tax entirely."
In December, the Scottish Government announced that an extra 3% would be added to the Land & Buildings Transactions Tax for the purchase of second homes.
"The joint effect of these changes could have a devastating effect on the rental market in Angus, driving small landlords out of the area and exacerbating the shortage of available properties," Amanda added.
"I was recently speaking to one landlord who will be selling his portfolio of four properties very soon as a result of these changes.
"We are working to make sure our landlords are aware of these changes and doing all we can to make sure they still feel able to maintain their properties in the area."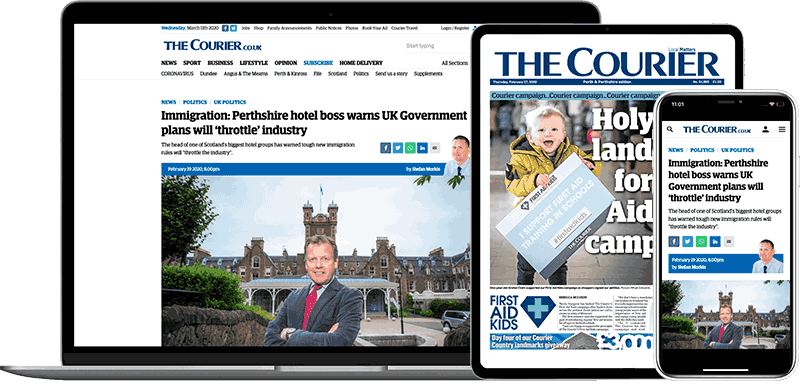 Help support quality local journalism … become a digital subscriber to The Courier
For as little as £5.99 a month you can access all of our content, including Premium articles.
Subscribe