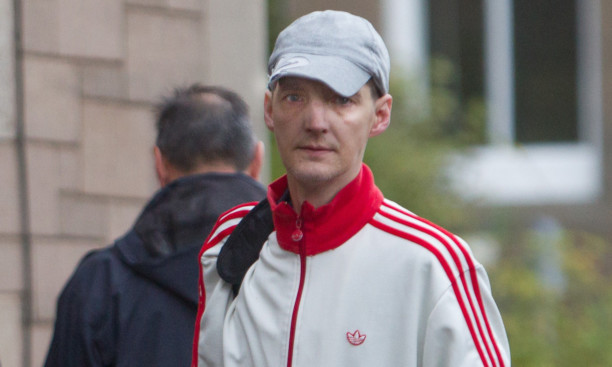 A heroin dealer caught with more than £2,500 worth of the class A drug at his Arbroath home has been jailed for six months.
Frank Gower asked a sheriff to send him straight to prison rather than waiting for social work reports after appearing in the dock at Forfar over the offence at his Townhead Road home earlier this year.
The 41-year-old addict admitted supplying the drug between January 8 and June 27 and depute fiscal Jill Drummond said 26.9 grammes of the substance, with a potential value of £2,690, was recovered after information led police to execute a search warrant of the home he shared with his frail mother.
Solicitor Billy Rennie said his client had bought the drugs for £500 but it was not a case involving large-scale commercial supply.
"In the past Mr Gower has almost exclusively been guilty of possession of drugs," Mr Rennie told the court.
"His first conviction was when he was 24 and he has had an endless battle against drugs for many years.
"Latterly he has been placed on a methadone prescription and that has brought him some stability.
"It's clear he was, and still is, a heavy user of heroin and in order to fund that he was supplying to friends, associates and others from the drugs scene.
"He doesn't steal, he isn't involved in shoplifting or housebreaking he was supplying to people he already knew.
"He has previously tried social work involvement and it doesn't work for him, he accepts that.
"He wants to come out of prison fitter and healthier and be able to look after his mother in a better way."