 Its development has been on Angus Council's local plan for more than a decade but there are still no definite proposals to develop Elms Cemetery in Arbroath because there is "adequate provision" within the town's Eastern and Western cemeteries.
Angus appears to be bucking the trend of other towns and cities where there is a shortage of burial plots.
The local authority is responsible for 73 burial grounds including the proposed Elms Cemetery of which 13 are closed and 11 have no new ground available for purchase.
Latest figures obtained by The Courier show the remaining 49 have a total of 10,442 lairs available.
This figure is for existing full size coffin lairs and does not include smaller cremation casket lairs or lairs that are still to be marked out.
Also not included are the approximate 3,500 to 4,000 lairs which would be brought into use when The Elms Cemetery is opened.
In Angus, a full-sized lair is capable of holding up to three coffins and four cremation caskets.
A council spokesperson said: "Whilst the Elms site has been identified on the local plan for many years now there are currently no plans to develop it at this stage as there is adequate provision within the Eastern and Western cemeteries."
The issue of burial capacity has been debated by the Scottish Government to extend the lifespan of cramped cemeteries and free up limited space.
The Scottish Government recently published a consultation paper on its proposed Burial and Cremation (Scotland) Bill.
By the mid-19th Century in Angus, many parish burial grounds had become seriously overcrowded, especially those in urban areas, and this led to the creation of both private and municipal cemeteries.
In 2009, Angus Council worked with internet experts Deceased Online to digitise and make available online all of the county burial records.
Over 185,000 records are available to view often with additional information such as images and links to adjacent lairs.
The records feature details about famous names including Peter Pan author JM Barrie, who is buried in Kirriemuir.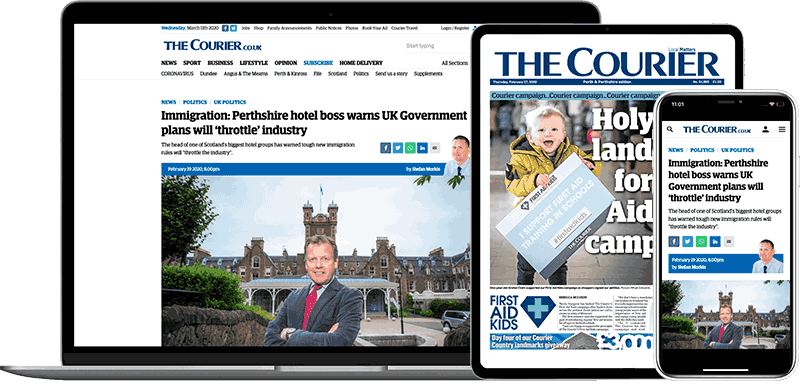 Help support quality local journalism … become a digital subscriber to The Courier
For as little as £5.99 a month you can access all of our content, including Premium articles.
Subscribe