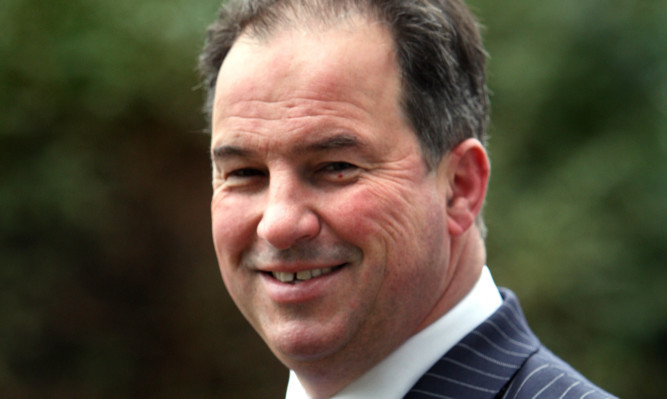 Grocery prices could be pushed up as demand grows for agricultural workers in areas to be paid higher wages, a local business leader has claimed.
Official statistics have revealed Angus has the highest proportion of people notbeing paid the living wage in Scotland.
A third of workers fall below the £7.85 rate in the county, compared to 26.7% in Perth and Kinross, 23.9% in Fife and just 15.1% in Dundee.
That equates to 10,000 people in Angus receiving less than the threshold. It is 12,000 in Dundee, 16,000 in Perth and Kinross and 30,000 in Fife.
Tim Allan, president of Dundee and Angus Chamber of Commerce, said this was symptomatic of those employed in rural industries usually being paid less than those in urban settings.
He welcomed the Office for National Statistics (ONS) returns for Dundee and said UK Government legislation to drive up the minimum wage would help the problem.
But he warned it could come at a cost to consumers.
Mr Allan said: "I'm not saying for a moment rural businesses have to start paying the living wage, but they have to start moving towards that.
"This will be reflected in higher prices for agricultural produce and that is a problem for the Government. They will have to influence pricing for food.
"It is a complex situation and it is a matter of concern that people in Angus are not enjoying the full living wage."
Mr Allan also stressed he did not believe businesses in Angus were any less generous with their wages than elsewhere in the country.
Angus MP Mike Weir said that, despite a considerable fall in unemployment locally, a low-wage economy remains in place.
He singled out Angus Council, Lidl and Morrisons for praise for becoming living wage employers.
Mr Weir added: "They (the ONS figures) starkly underline the huge impact that impending cuts by the UK Government to tax credits will have on people in Angus and the local economy.
"Strenuous efforts have been made to attract better paid jobs to Angus and to create new industries, such as renewable energy, although again recent changes in policy by the UK Government makes that more difficult.
"We are also striving toensure training for youngpeople for apprenticeships to tackle the scourge of low wages."
Conservative North East Scotland MSP Alex Johnstone said it was essential the country moved its economy to a higher wage, lower tax system.
He added: "The UKGovernment is repeatedly criticised by political opponents for its welfare policies, but the fact is these are working for the north of Scotland, and that will continue to prove to be thecase in years to come aswell."