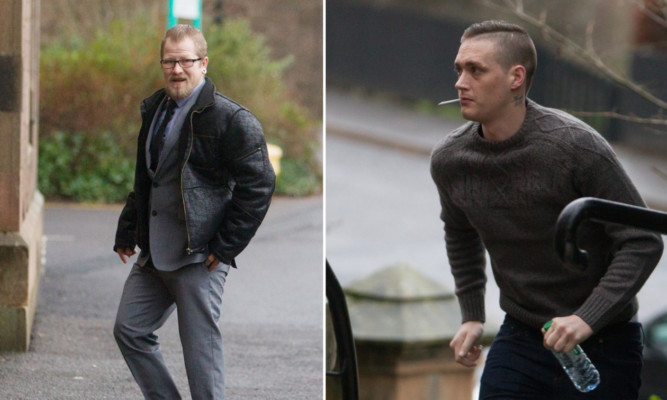 A sheriff has delayed the sentencing of two men on an Angus indictment after he admitted to being "perplexed" by the lack of explanation from one of the accused over his involvement in the crime.
Kamil Murzynowski, 35, originally from Montrose but now living in Inverness, originally appeared on petition following an incident in a New Wynd property on August 6 last year.
The flat was the home of a 39-year-old Polish man who was alone when he heard a disturbance and his door was kicked off its hinges.
He did not see the person responsible but immediately jumped out the window of the ground-floor flat and made his way to a friend's house.
Murzynowski was seen entering the flat and 10 minutes later smoke was seen billowing from the window.
The complainer then returned home and managed to extinguish the fire before police were called.
First offender Murzynowski was traced and admitted forcing open the door and setting fire to the sofa after taking valium and drinking lager and vodka.
Co-accused Kevin Hutcheon, 29, of Davidson Place, St Cyrus, is also awaiting sentence on the same indictment, after being convicted of assault and bail offences, but a criminal justice report on him is yet to be presented to the court.
Sheriff Pino Di Emidio told Murzynowski the "lack of context" to his involvement in the serious offence was a matter of "great concern".
"It is very difficult for me to know how I can show any leniency to Mr Murzynowski there is absolutely no explanation," said the sheriff.
"I'm perplexed as to how to deal with this other than by imposing a significant period of imprisonment because there is no explanation whatsoever.
"For a man who has no previous convictions to be setting fire to a sofa in a house while a man is going out a window is very strange."
Deferring the matter until January, the sheriff added: "He (Murzynowski) is getting another opportunity, perhaps fortuitously, because of the circumstances of the other accused. If there is further information to be provided, it might offer an explanation."