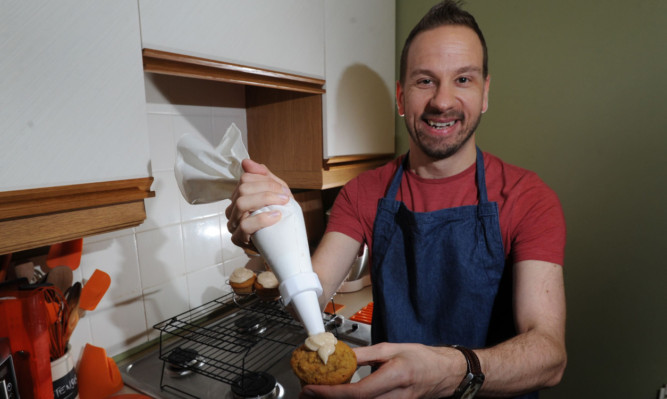 An Angus man is cooking up an internet storm through his passion for baking.
Stuart Vettese, 40, from Arbroath has garnered thousands of followers for his baking blog and has been courting the interest of established baking companies throughout the country.
He also recently came second in a national competition to design a cake for the new royal baby and has been using his blog to spread the word about his tasty creations.
"My first recollection of baking was the day before I went to primary school," Stuart said. "I was always baking with my gran when I was younger and it is something I have always done.
"I was quite surprised when I got the runner-up prize in the Renshaw (royal baby cake) competition because I'm not a cake designer. It's not what I usually do.
"However, there were some wonderful creations entered and it's great to be involved in something that celebrates a part of British history."
Stuart bakes from home and uploads his recipe ideas on to his blog at www.cakeyboi.com. He interacts with his followers and uses cartoons and comic strips he designs himself to help give hints and tips to other bakers.
"The website has been given a really good reception and it's good that it has got to that level where other companies have been in touch," he added.
"My co-workers go away to try the things I make but they've started to complain because they are putting on weight! I would like to continue doing it and maybe even one day have my own book."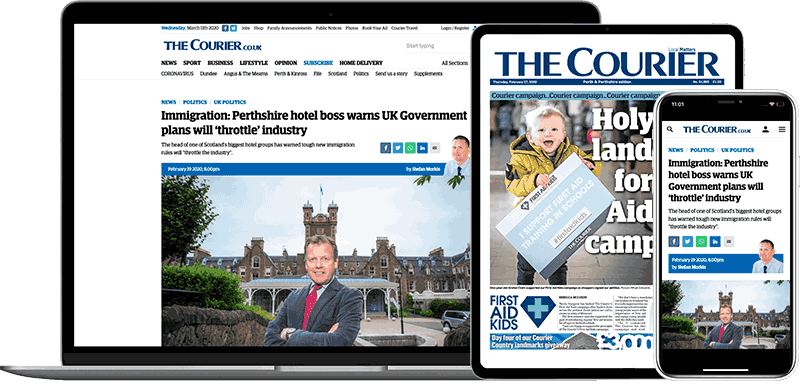 Help support quality local journalism … become a digital subscriber to The Courier
For as little as £5.99 a month you can access all of our content, including Premium articles.
Subscribe