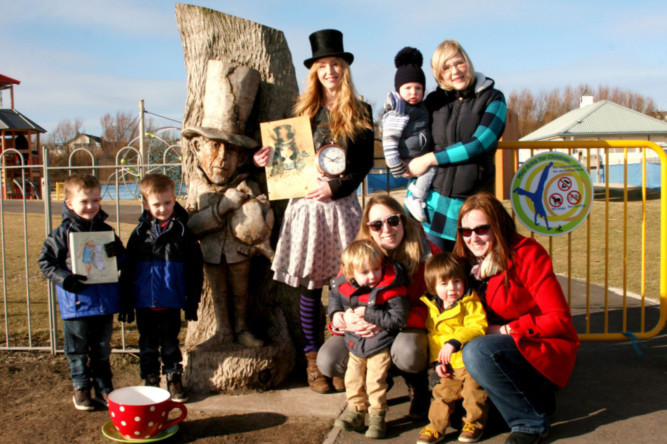 Alice in Wonderland fans across the world are becoming curiouser and curiouser about the talent of an Angus artist during a milestone anniversary for the favourite tale.
This year marks a century and a half since Lewis Carroll revealed Alice, the Mad Hatter and the Cheshire Cat to the world and 150 years on the appetite for those characters has generated demand from every corner of the globe for the work of Jilly Henderson from Arbroath.
Jilly said she has been captivated by the characters since picking up the story as a youngster.
"I think it was one of the first books I bought with my own money and I have just loved it since then," said Jilly, who studied at Duncan of Jordanstone College of Art and Design in Dundee.
She produced a range of art using phrases from the book before developing the theme into Alice cards and pendant sets. And the 150th anniversary has seen demand rocket.
Through galleries and her Etsy online shop, Jilly has won new fans throughout the UK as well as sending her work across Europe and as far afield as the US, Canada and Australia.
A set of her prints also grace the walls of the Feminist Press at the City University of New York, the world's longest-surviving women's publishing house, after Jilly's Alice caught the eye of staff there.
"I love the story but I have been really surprised by the following it has worldwide and it has really taken off," added Jilly, who admits to jumping at any chance to don her top hat in honour of her favourite character.
"The story is so timeless, very quirky, very unique and an inspiration to me as an artist.
"As a lifelong lover of the story Alice in Wonderland it made perfect sense to start creating my own artworks using phrases from the book and come up with my contemporary take on the characters.
"It seems everyone loves Alice."