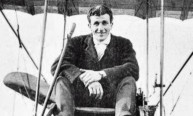 An untold love story behind one of Scotland's most famous military ghosts has been uncovered.
On Monday, a wreath will be laid near Montrose Air Station Heritage Centre, 100 years to the day after Lieutenant Desmond Arthur was killed in a flying accident near the base.
Tales of supernatural sightings in the years following his death are well known but the identity of a young woman pictured in a locket found in his breast pocket have proved a mystery until now.
Curator of the centre Dr Dan Paton said: "Until recently little was known about Lt Arthur but his great-nephew recently provided us with information which gives us a more complete picture of the dashing young pilot.
"One of the most interesting facts is that, following his death, a miniature of a beautiful young woman was found in Lt Arthur's breast pocket.
"This photograph has now been donated to the heritage centre, along with Lt Arthur's diary."
Dr Paton discovered the lady in the photograph was Miss Winsome Ropner from West Hartlepool, who was aged just 14 at the time of the crash.
He said: "In these times such an attachment might cause concern but in 1913, when attitudes and behaviour had not changed from the strict moral standards of the Victorian age, it would have been seen in romantic terms and the prelude to marriage.
"Miss Ropner went on to marry a man who was also a pilot but she never forgot Desmond Arthur. Thanks to information from Lt Arthur's great-nephew Nick Arthur and Paul Willcox, the grandson of Winsome Ropner, we now know much more about him as a man."
Display material will now portray the pilot as a pioneer of aviation and the miniature portrait of Miss Ropner will also be put on show.
An investigation into the crash began two years after Lt Arthur's death, around the same time as sightings of ghostly figure at the air station were first reported.
Dr Paton said: "These sightings, which coincided with an official inquiry into whether the aircraft's plunge to the ground was the result of Lt Arthur's recklessness, caused considerable alarm.
"The Court of Inquiry eventually cleared Lt Arthur of blame and, once exonerated, the ghost made one last appearance on Christmas Eve 1916 and then disappeared."
A small party from the centre will lay a wreath on Lt Arthur's grave at the town's Sleepyhillock Cemetery next week at the behest of his family.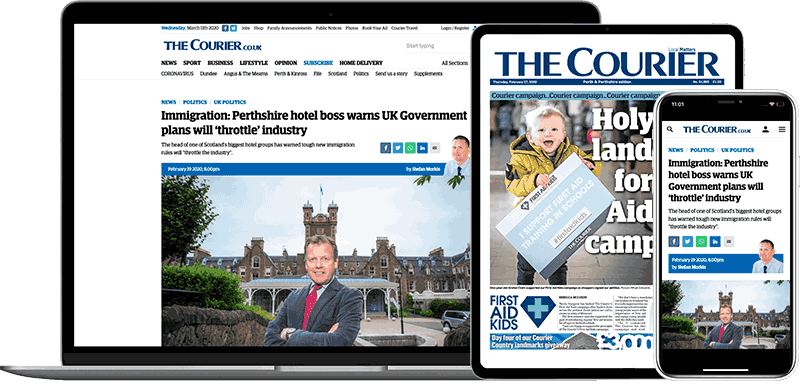 Help support quality local journalism … become a digital subscriber to The Courier
For as little as £5.99 a month you can access all of our content, including Premium articles.
Subscribe