A Dundee coffee maker has won the Best Barista Award, in what he states is "passion and love" of coffee.
Marco Caira, who serves coffee at Visocchi's Caf in Broughty Ferry, has been making coffee since he was 16 and picked up the Best Barista Award at the Italian Awards at the weekend.
To qualify for the finals, the public had to vote for Marco's coffee. He was then put against four other competitors at the awards which mark the achievements of thousands of Italians in Scotland at the Thistle Hotel in Glasgow.
A viral campaign by Visocchi's saw floods of support for the barista in his attempt to win the accolade.
Marco prepared an espresso, a cappuccino and a speciality drink. For the three, Marco received full marks in the competition.
Marco says people think of Visocchi's Caf for its ice cream and not necessarily for the coffee, but thanked the public for helping him get his name known.
He said: "I know Visocchi's is best known for ice cream, so I guess my coffee has been something of a hidden talent, because I've never really made a huge deal about it.
"But it's been marketed in a very different way, with YouTube videos becoming a viral success, and I'm really grateful for the people who backed me.
"If there's no customers, or people didn't enjoy the coffee and keep coming back to us we wouldn't have won, so I would really like to thank everyone for their help.
"Even though I got 100% from the judges, I still want to be better. As soon as you think you're the best there isn't any point in still doing it."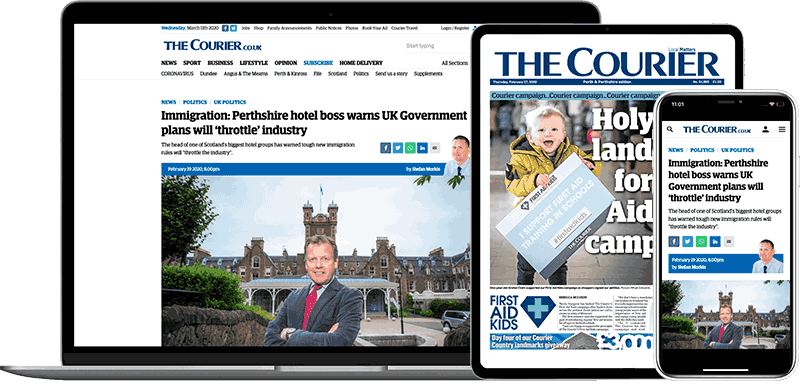 Help support quality local journalism … become a digital subscriber to The Courier
For as little as £5.99 a month you can access all of our content, including Premium articles.
Subscribe