 Plans to regenerate a historic Dundee street could move a step closer if a planning brief is approved by Dundee City Council.
The former Maxwelltown Works on Alexander Street, Hilltown, could be the site of proposed semi-detached and terraced houses as well as a small number of flats.
Proposals could also see the reinstatement of Elizabeth Street, which ran north-south from north George Street to Alexander Street.
Residents and consultees were invited to comment on the Draft Site Planning Brief issued by the council.
The report said: "Following the committee's approval, an invitation to comment on the Draft Site Planning Brief was posted to 41 local residents.
"An email invitation to comment was also sent to approximately 166 consultees. Eleven responses have been received.
"Comments mainly relate to a desire for the new housing to fully integrate with the surrounding neighbourhood, the safety and shared use of internal roads, parking and provision of safe play areas."
Charlene Hay, a resident, said: "I will not give my authorisation for any more trees and roads to be dug up in this process. I strongly object to this occurring."
J&L Agnew said: "The council says any development in the Maxwelltown area should be of a 'more balanced tenure' and that 'the redevelopment of the Maxwelltown area will comprise a tenure mix of 20% of dwellings for RSC and 80% for owner- occupied dwellings'. There is nothing in the site planning brief to reflect this."
The respondents also raise several concerns about active travel and children's play areas within the site.
In response to the opinions, the council have altered the application to incorporate an area for play within the brief; as well as affording pedestrians and cyclists priority over motor vehicles while in the site following a comment from Play Scotland.
The council report said: "The brief will be altered to include the sentence: all internal roads should be developed to the standards contained in Dundee City Council's Streets Ahead document and the Scottish Government's Designing Streets."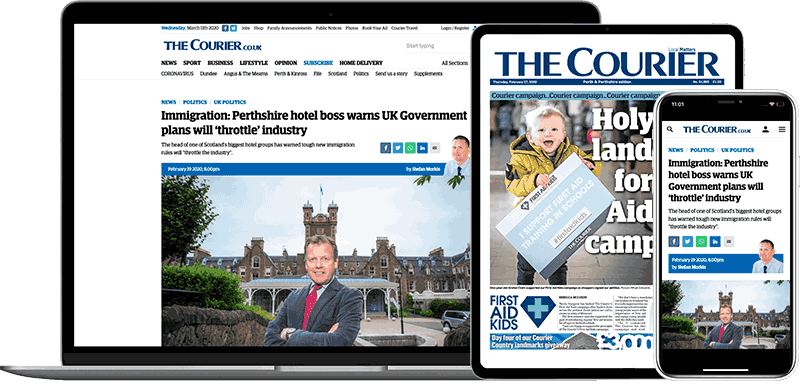 Help support quality local journalism … become a digital subscriber to The Courier
For as little as £5.99 a month you can access all of our content, including Premium articles.
Subscribe