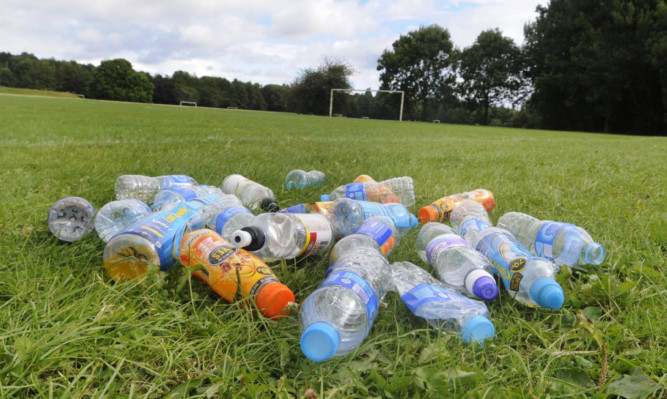 Football teams are being warned to clean up their act after football pitches in Whitfield were left covered in litter after matches.
Empty water and juice bottles littered the football pitches at the former St Saviour's High School on Drumgeith Road, leading to complaints from residents and dog walkers.
The two pitches are regulated by the city council and regularly host fixtures from the Midlands Amateur Football League.
Charlie Stewart, who walks his dog through the area, put in a formal complaint following last weekend's round of games.
He said: "There are bottles everywhere, mostly of two different types, which indicates to me they were left by the two teams last to play on there.
"I walk my dogs there and have to clean up after them or face a hefty fine. The same should apply for the last two teams.
"According to the adverts it's an £80 fine per individual caught littering. The players and coaches of each team should be made an example of and fined for each bottle.
"I contacted the council and they said they were looking into it, so I'm hopeful it will be sorted."
A Dundee City Council spokeswoman said the council would deal with everyone who leaves litter on the pitches in the same way, and would draw a hard line in future.
She said: "Leaving behind rubbish in this way is unacceptable. It is an offence to drop litter and the environment department can issue £50 fixed penalty notices where appropriate.
"We would encourage local clubs to work with the council to maintain the pitches and make sure they are clean after play."