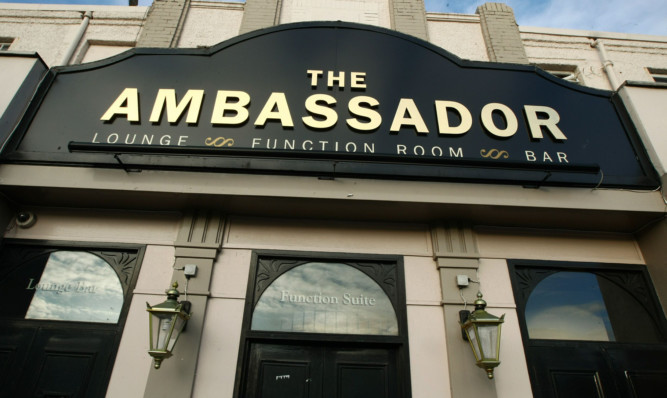 The Ambassador Bar in Dundee will miss out on a bumper payday after being ordered to close on New Year derby day.
The decision by Dundee City Council's licensing board to shut the Clepington Road pub is the first of its kind in the city.
Police Scotland requested the closure on match days after trouble flared before Dundee United's game with Aberdeen lastSaturday.
The bar will close from 11am-6pm on New Year's Day, during the Dundee derby, as well as on Sunday for the Dundee United game against Celtic and on December 27 when Dundee play St Mirren.
The Ambassador was the scene of arampage as some Aberdeen fans got drunk before the match between Dundee United and the Dons at Tannadice.
A total of 17 arrests were made, including one inside The Ambassador, and 13 people were refused entry to the ground for being too drunk.
Chief Inspector David McIntosh, the local area commander for Dundee North and police commander at the match,confirmed many of those refused entry had been drinking in the Ambassador.Post by TheCourier.co.uk.Trouble was sparked at the bar because of the absence of security and insufficient staff.
According to police, fans were sold crates of 24 bottles of beer in a single transaction by staff, and bottles and other mess in the bar was not cleared up, leading to a number of potential missiles being available, some of which were thrown after more than 200 Aberdeen fans were ejected by police.
Manager David Dandie said: "It'sridiculous we had trouble because the security we hired never turned up.We run a small business here and depriving us of three paydays in a row is absolutely ruinous.
"Under the circumstances on that day we tried to do our job and got police involved right away when we saw that trouble could start.
"We can't control who comes in and we're very disappointed with this decision."
Stewart Hunter, who convened the licensing board yesterday, defended the decision.
He said: "The upcoming fixtures are not as high profile as the Aberdeen tie, but the police came to us with real concerns about the bar over the last few months.
"There have been issues with the amount of alcohol, with a case of beer being sold at once that is ridiculous.
"We can't make these decisions based on the finances of businesses, and we have to think carefully.Post by Paul Duguid."Other establishments managed tocontrol fans much better."
Brian Coleman, spokesman for Police Scotland, said: "It's sheer luck nobody was injured.We have extreme concerns that thebar can't provide its own security, andthe risk to the public and concerns about disturbances are too great.
"There is no concern about the premises on a normal day the focus is on football matches because we see problems during those events."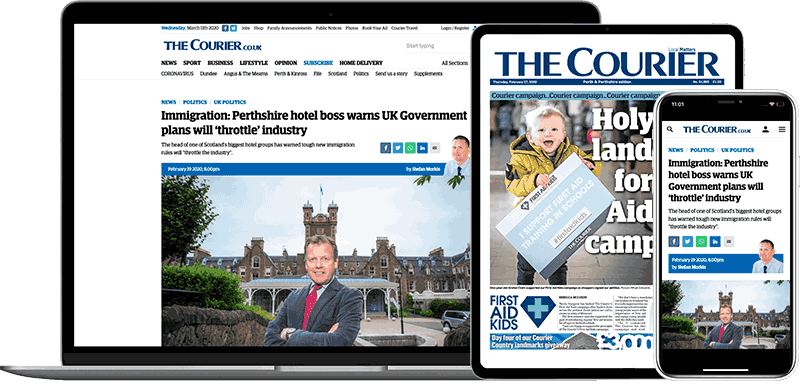 Help support quality local journalism … become a digital subscriber to The Courier
For as little as £5.99 a month you can access all of our content, including Premium articles.
Subscribe