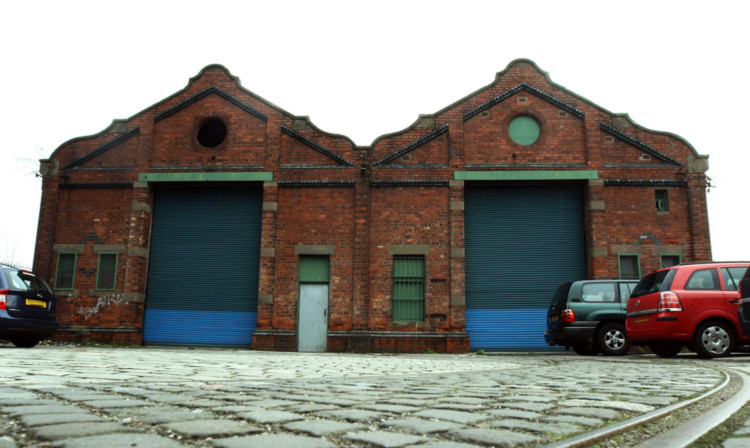 Dundee Museum of Transport is facing a race against time in its bid to buy the former Maryfield Tram depot in Stobswell after its current owners laid down a closing date for offers in two weeks.
The museum's committee members are now in a desperate battle to raise the necessary funds to come up with the asking price by July 10, or the historic building will be bulldozed and the site transformed for housing, chairman Jimmy McDonell told The Courier.
The committee has been trying to buy the building from Scottish Water since 2010 and felt they were close to finalising a deal with the authority, he says.
However, Scottish Water has now hit them with the bombshell news and the committee members are appealing to local businesses to help raise the shortfall in cash.
Mr McDonell said: "Scottish Water have never been easy to deal with they've always gone down the commercial avenue.
"We have been trying for years to find out who legally owns the building. They have inherited it by default and now they're selling it to the highest bidder.
"It's very disappointing as things were going quite well. We were keeping them in the loop all the way through. We thought we had an agreement with them but now they've set a closing date for July 10.
"They're saying they have another interested party and they've put in a bid for the premises.
"The city council has been very supportive and the committee members are now looking at how we can put in a bid as well for the property.
"We're appealing to the local business community to see if anyone out there would come on board with us and help us raise enough cash to purchase the building. We are urgently needing someone to come forward."
A spokesman for Scottish Water confirmed the move, stating: "We have set the closing date for offers for the Stobsmuir site at 12pm on Thursday July 10.
"A bid has been made by a developer in addition to the interest from Dundee Museum of Transport. We are bound by Scottish Government guidelines on asset disposal to secure the best value for any sale."
The former Maryfield Tram depot was owned by Dundee Corporation and was later sold to Tayside Regional Council (TRC) for £98,000 in 1989.
Scottish Water have used the site for decades as it houses a service reservoir but the building itself has been vacant for 25 years.
The water board inherited the premises upon the demise of TRC under local government reorganisation in the mid-1990s, although the museum group took legal action to try to prove the building should have reverted to Dundee City Council ownership instead.
The Dundee Museum of Transport opened for business in May this year in temporary premises at Market Mews, off Market Street.