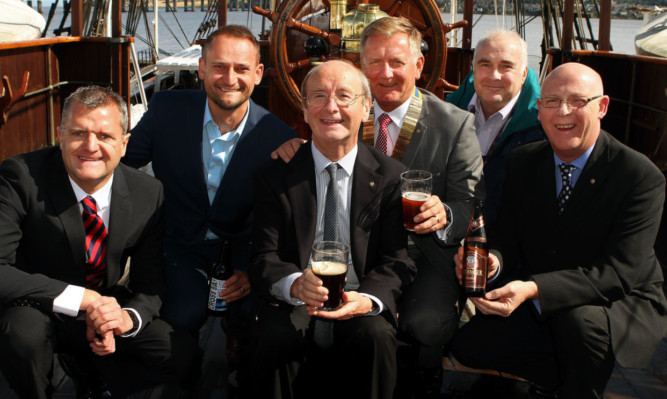 Dundee Oktoberfest organisers are expecting record crowds for this year's festival of beer and music at Discovery Point.
Last year's Rotary Club of Dundee event saw attendances of up to 800 over each of the three nights, and raised more than £20,000 for charity.
Another sell-out is expected this year and club president Robert Dunn said: "Thanks to the support of local businesses taking tables, and many of our own members who have sponsored the beer, we are on target to help a lot of local good causes."
This year the new Dundee-based national charity Patch Palliation and the Caring Hospital will have free use of the RRS Discovery on one of the nights for fundraising.
On October 2, 3 and 4, from 6pm, there will be up to six hours of music from bands, all giving their time and talents towards the causes supported by Dundee Rotary's charity appeal.
Jack Rabbit Slims, the Full Tin Tin, Judge Hardie and the Crimes, Take 3 Girls, Chasing St Jude and Courtney's Chain will return.
New bands include Pretty Shameless, Tarpaulin and headliners the Directors, Frances Duffy and the Kingpins of Crime, the Elaine Stewart Band and Windows.
Visitors can enjoy a selection of local craft beers, organised through Jonathan Stewart, of Speedwell Inns, and the Belhaven Brewery, as well as continental beers and real German food freshly cooked on the barbecue.
Dundee Rotary Club last year raised more than £70,000 for local causes, and Robert Dunn said: "Discovery Quay provides a fantastic venue. We are hugely grateful to Mark Munsie, operations director at Discovery Point, for the support from the Dundee Heritage Trust, as well as our principal sponsors, Belhaven and Barnetts Volkswagen."
Tickets can be booked at www.dundeerotaryoktoberfest.co.uk, or purchased from Groucho's, Discovery Point, PDQ Print Services, Speedwell Bar, Royal Arch bar, Aitken Wines, Hair & Beauty, Castle Street, and the West End Osteopathic Clinic.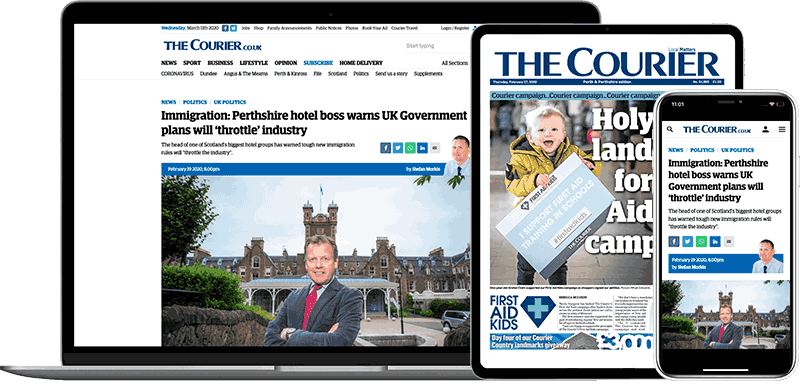 Help support quality local journalism … become a digital subscriber to The Courier
For as little as £5.99 a month you can access all of our content, including Premium articles.
Subscribe