A young woman from Dundee has launched a campaign to challenge negative stereotypes of young mothers.
Catherine Law, 21, says she wants more people to understand how hard it can be to be a young parent, something she believes is made more difficult by social attitudes.
She is working with Fixers, a charity that supports young people aged 16-25 to tackle issues that matter to them, to get her message across.
Catherine said: "My Fixers project is all about campaigning to end people's prejudices of young parents and encourage them to recognise their hard work.
"Some of my friends are young parents and I know how hard it can be for them and it's made more difficult when people think that it's OK to stereotype and deem them to be unfit mothers just because they're young."
With the support of Fixers, Catherine has created a short film to raise awareness of the roles young mothers play in society, as students, employees and friends.
"Many young parents do a tremendous job juggling their responsibilities at home with work and other commitments, they are dedicated, determined and committed young people", said Catherine.
"I hope this campaign will empower more young mothers to be themselves and not have to feel ashamed or like they're not worthy of respect.
"I hear the comments my friends get when they're out with their children and it's disgraceful. They get treated as if they're unfit to have a child, which no mother should ever feel.
"But if these people saw how dedicated and hard-working some young parents are, they probably wouldn't think like that."
Her film can be found at fixers.org.uk.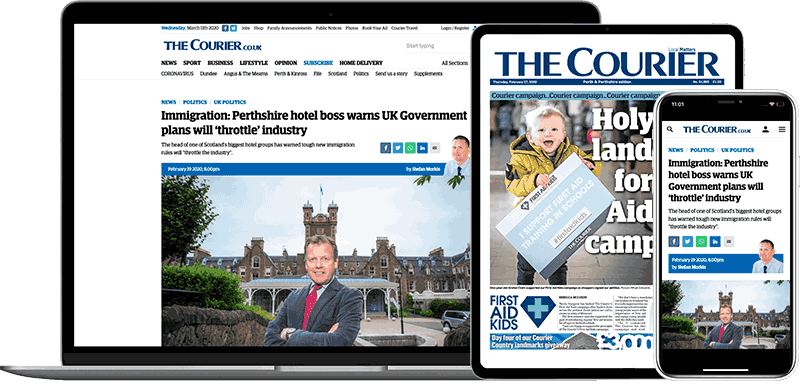 Help support quality local journalism … become a digital subscriber to The Courier
For as little as £5.99 a month you can access all of our content, including Premium articles.
Subscribe