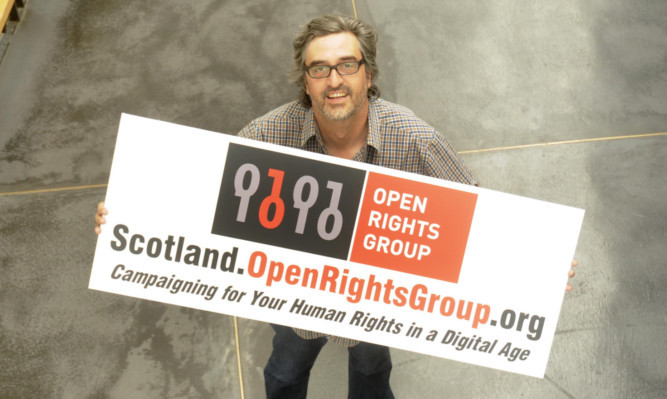 A campaign to protect people's rights to privacy in the digital age was launched in Dundee.
Headed by Abertay Law School graduate Pol Clementsmith, the Open Rights Group Scotland is calling for Scotland to create the "first digital Magna Carta".
He said: "We will be asking the Scottish Government to be world leaders in coming up with the first digital Magna Carta.
"We could completely lead the way in Scotland."
He spoke at the launch of the Dundee supporters group at the DCA, where participants talked about digital issues and found out more about lobbying and the campaign.
Open Rights Group (ORG) Scotland has been set up to challenge threats to Scots' privacy and free speech online.
The grassroots organisation has already raised awareness of the perceived risks posed by proposed changes to the NHS database.
Critics say that it could lead to a national ID register in Scotland.
Pol added: "The Open Rights Group believes that people have the right to control their own technology and we oppose the use of technology to control people.
"We want to open up the debate and would welcome legislation in this area."