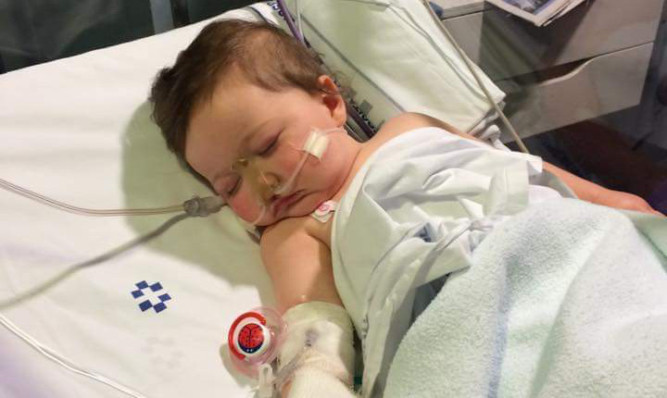 A holiday to Tenerife saved the life of a Dundee baby struck down by toxic shock syndrome just days after being sent home from Ninewells Hospital.
Little Emily Brown was given a less than 50% chance of survival as she was rushed to intensive care by medics on the Spanish island.
Only a few days earlier the tot had been released from Ninewells after she developed a high temperature, rash and went completely limp, with parents Michelle and Gary claiming they were cleared for travel.
They have complained to NHS Tayside about the lack of testing of their daughter when she was taken lying limp to Ninewells with a temperature of 39C and a body rash.
The family were given antibiotics and claim they were cleared to go on holiday.
However, Gary is convinced his daughter would have died had they not gone to Tenerife.
He said: "If we hadn't gone to Tenerife Emily would have died. Ninewells just sent her home. They didn't do anything."
Emily had just celebrated her first birthday when she was struck down with bacterial tonsillitis, and later spent four days in intensive care in Tenerife's La Candalaria Hospital where her frightened parents were told she could die.
Gary said: "Within hours they rushed her into intensive care. They told us my daughter might die. They said she had a less than 50% chance.
"I still burst into tears just thinking about it."
The couple say a doctor at Ninewells sent them away after three hours of attending on November 29, having conducted no tests.
They claim they were also told their baby was safe to travel and would be OK in a few days.
Michelle said: "It was horrible.She came up in a rash and she was so limp but they told us to take her away.
"We were concerned about going on holiday but they said she would be fine."
Emily spent four days in intensive care, and a further week in the Spanish hospital recovering before she went home.
They have since made a complaint to NHS Tayside and say they are unhappy with the response.
Gary said: "They sent us a letter that said 'We are sorry that you feel your daughter didn't get the best possible treatment but I can assure you everything possible was done."
"If they did their job properly none of this would have happened. It was total negligence from Ninewells."
NHS Tayside said: "Due to patient confidentiality, we are unable to comment on matters relating to individual patients.
"We would encourage Mr and Mrs Brown to contact our Complaints and Advice Team again so that we may further discuss their concerns."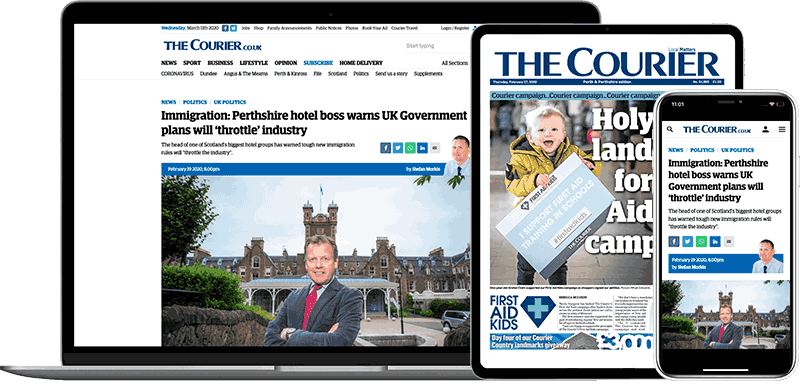 Help support quality local journalism … become a digital subscriber to The Courier
For as little as £5.99 a month you can access all of our content, including Premium articles.
Subscribe