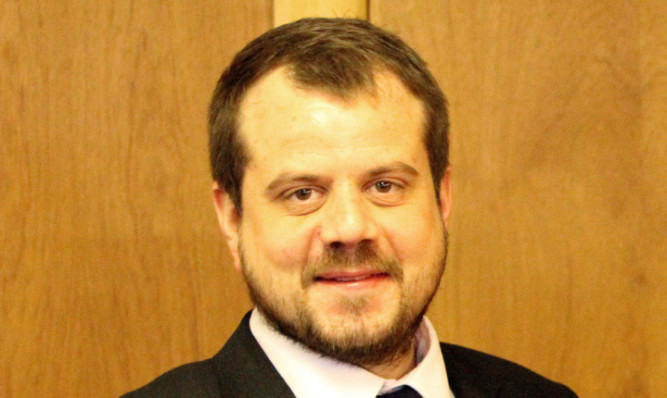 Dundee SNP councillor Craig Melville is to face an investigation into alleged Islamaphobic text messages.
The Maryfield member is currently suspended from the SNP following claims he sent the offensive messages to a party colleague.
And on Monday night it was revealed Mr Melville is to face a probe into the claims by the Standards Commission.
Earlier, at a meeting of the development management committee on Monday evening, the Labour Group challenged the SNP to address the issue.
Labour Councillor Georgia Cruickshank was repeatedly told to "sit down" as she harangued committee chairman David Bowes, calling upon him to make comment.
She said: "As a council we must denounce all comments made by him (Councillor Melville) against our Muslim community.
"We are here to represent all people in our communities."
Told once again to sit down, Ms Cruickshank said: "Will you not take this opportunity to make a statement?"
Councillor Bowes said simply "No", while Councillor Will Dawson intervened to tell the Labour councillor she had laid herself open to the threat of suspension by failing to yield to the committee chairman.
Mr Melville's status on the council remains unclear.
However, moments after the meeting ended, Dundee City Council leader Ken Guild issued a statement.
He said he had referred Mr Melville to the Standards Commission for investigation.
Councillor Guild said the decision had been taken in light of reports alleging that Mr Melville sent "inappropriate, abusive and bigoted texts".
Mr Guild said: "If true, these allegations are extremely shocking and are not the sort of behaviour acceptable for a member of Dundee City Council.
"I have written to the Standards Commission requesting that they carry out a full investigation."For more see Tuesday's Courier