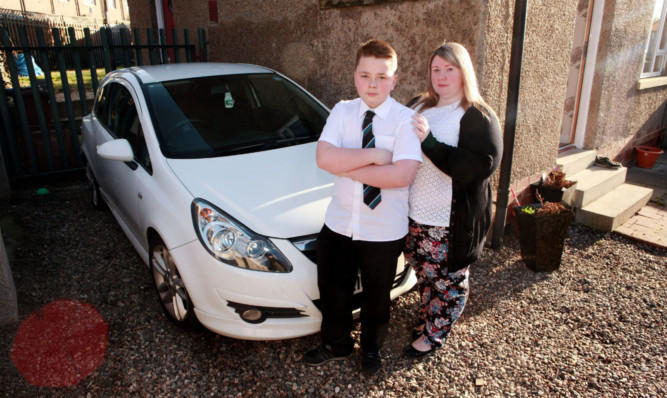 A Dundee woman has captured CCTV footage of someone sneaking on to her property and vandalising her car for the fifth time in two years.
Mother of one Gillian Garty said she is living in fear after witnessing footage of a hooded man sneaking on to her driveway on Balmuir Road in the early hours, slashing two of her tyres and running away.
She had CCTV installed after the second time her car was targeted along with full-beam motion sensors to deter anyone but it has not stopped.
Police are looking for a man wearing a dark jacket, grey jogging bottoms and a white scarf covering his face seen in the area at the time.