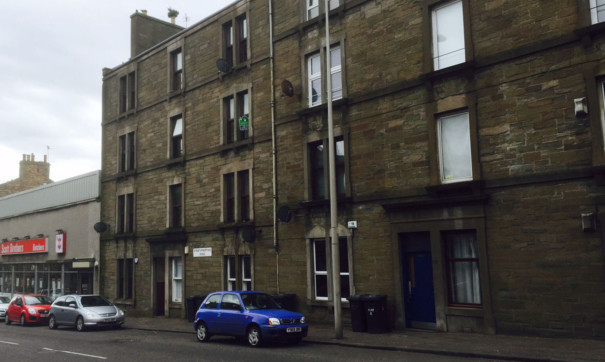 A Dundee butcher who was hit by falling debris has failed in a legal bid to win compensation for his injuries.
John Mackay, who was off work for seven weeks after being struck by snow, ice and metal outside his home, had sued Scottish Fire and Rescue and Dundee City Council.
Mr Mackay's legal team claimed firefighters had not properly cleared ice from the guttering of the Strathmartine Road tenement the day before the incident in December 2010.
The 56-year-old suffered a broken shoulder blade, broken collarbone and cracked rib after being knocked to the ground by the debris.
But a judge threw out the claim this week, saying the fire service and council had "no assumption of responsibilty".
Mr Mackay said: "It's taken a long time and I'm pretty disappointed but I'm glad it's all over.
"I work next door and I go out on deliveries on Friday. I'd forgotten the lines, so I went back and that's when the ice fell on me.
"I was screaming and there were a lot of people around me. I got morphine in the ambulance."
The incident happened during the most severe winter for decades. Mr Mackay launched a legal action against the two authorities at the Court of Session for reparation for his injuries.
In his judgment, Lord McEwan said: "The operation concerned was not firefighting, nor was it routine. It was undertaken at a time of severe weather when the operation of nature and temperature must have affected matters.
"It is also important to note that neither defender caused the problem, nor is it or could it be said they made it worse. Had any of these things been the case it would be easy to see where duties could arise.
"I am also of the view that there is no proximity here or assumption of responsibility.
"There was a day of delay before anything happened and at a time when neither defender was present.
"In that situation to find a duty of care would open the floodgates to almost unlimited liability to an indeterminate class of people.
"Any member of the public might have been in the street at that time. For these reasons I will dismiss the action."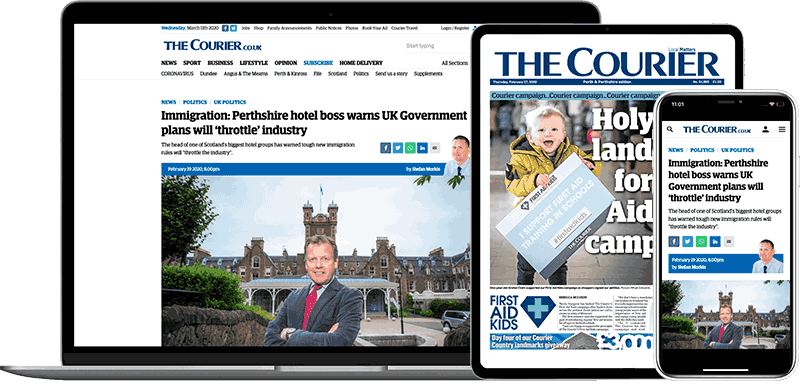 Help support quality local journalism … become a digital subscriber to The Courier
For as little as £5.99 a month you can access all of our content, including Premium articles.
Subscribe