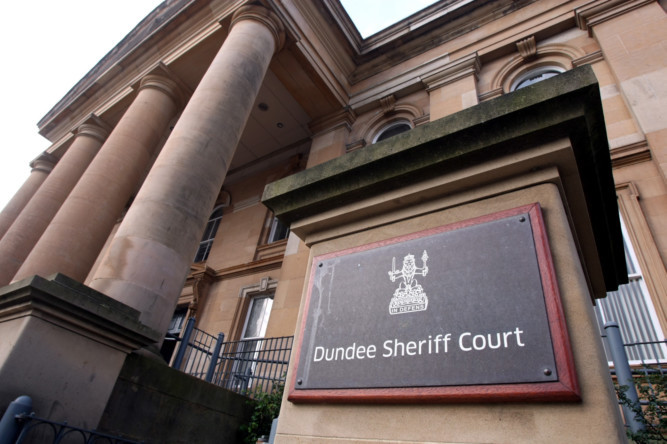 An Abertay University computer gaming graduate caught with over 13,000 indecent images of children has been jailed for 27 months.
Anthony Sheridan, 35, also amassed over 12 hours of abuse videos, some of which he shared online with fellow paedophiles.
Dundee Sheriff Court heard that Sheridan, described by his solicitor as "particular and peculiar", was deemed by social workers to be at a high risk of reoffending.
The court heard previously that some of the files recovered from Sheridan's computers and hard drive were at the most severe in the grading scale for child abuse material.
Fiscal depute Eilidh Robertson said police had received confidential information that Sheridan was in possession of indecent images and he was subsequently arrested.
Miss Robertson said: "He admitted that he had been downloading pornography since he was in his early 20s and that it was only more recently that he viewed images and videos of children.
"He stated that he was downloading and viewing pornography on an almost daily basis.
"He also admitted using a programme called Tor Browser to download these images as the programme apparently makes it more difficult to identify computers downloading such material.
"The accused admitted that he knew that this was wrong and always thought that he would get caught."
Miss Robertson told the court that a total of 496 indecent images and 136 indecent videos were recovered from a computer tower and 12,549 images and 44 videos recovered from a hard drive.
She added: "The eMule file sharing software was installed on the accused's computer. This is a software package which allows people to exchange any any form of computer file on a person-to-person basis on the internet.
"Sixteen indecent videos of children had been shared by the accused."
Sheridan, of Baldovan Terrace, had admitted possessing and distributing indecent images of children between December 2012 and December 2013.
Asking Sheriff Elizabeth Munro to consider a community payback order with unpaid work, George Donnelly, defending, said: "I would ask in the case of this particular and peculiar accused, to deviate from the High Court sentencing guidelines. This would not be an easy order, it is an order with a huge list of requirements."
Sheriff Elizabeth Munro told Sheridan: "I have reached the conclusion that only a custodial sentence is appropriate, but I will offer you the chance to make changes."
Sheriff Munro sentenced Sheridan to 27 months in jail with an extended sentence of 24 months following his release.